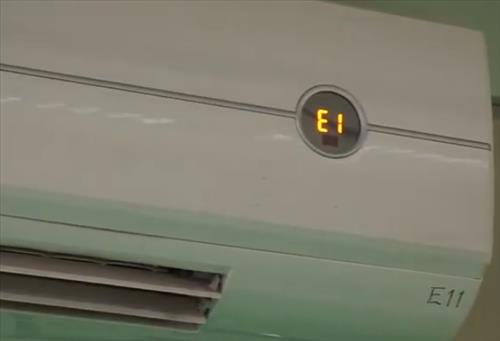 Mini split units are nice to have and usually very reliable heating and cooling packages.
Unfortunately errors can happen which is usually displayed on the indoor wall unit.
This error can be looked up in a manual to see what the meaning is.
For example, an E1 error code means there is a problem with the Indoor/Outdoor units communication.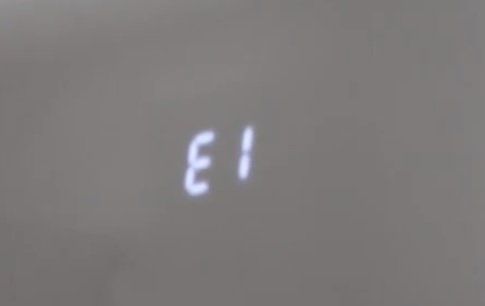 Often error codes can be manufacture specific and sometimes different models can have different errors codes.
The best way to troubleshoot any code is to have the manual for your unit.
Sometimes finding a manual can be difficult so here we list the known error codes for big name mini split manufactures.
Keep in mind that there may be differences between models but most the codes should match.
I will list more error code meanings for mini splits units as I have time.

Pioneer Mini Split Error Codes and Meanings

| Display | Status |
| --- | --- |
| E0 | Indoor unit EEPROM parameter error |
| E1 | Indoor/Outdoor units communication error |
| E2 | Zero-crossing signal detection error |
| E3 | Indoor fan Speed has been out of control |
| E4 | Indoor room temperature sensor T1 open circuit or short circuit |
| E5 | Evaporator coil temperature sensor T2 open circuit or short circuit |
| EC | Refrigerant leakage detection |
| F0 | Overload current protection |
| F1 | Outdoor ambient temperature sensor T4 open circuit or short circuit |
| F2 | Condenser coil temperature sensor T3 open circuit or short circuit |
| F3 | Compressor discharge temperature sensor TP open circuit or short circuit |
| F4 | Outdoor unit EEPROM parameter error |
| F5 | Outdoor fan speed has been out of control |
| P0 | IPM malfunction or IGBT over strong current protection |
| P1 | Over voltage or over low voltage protection |
| P2 | High temperature protection of IPM module or compressor top |
| P3 | Outdoor ambient temperature too low |
| P4 | Inverter compressor drive error |
| P5 | Indoor units mode conflict (multi-zone only) |
| P6 | Low pressure protection (Only for 36K) |
Carrier Mini Split Error Codes and Meanings

Display
Status
08
Defrost Mode 1
0A
Defrost Mode 2
F3
Outdoor ambient temperature sensor
malfunction
F4
Outdoor mid ---coil temperature sensor
malfunction
F5
Outdoor discharge air temperature sensor
F7
Cooling oil return cycle
E1
System high pressure protection
E2
Indoor freeze protection
E3
System low pressure protection
E4
Compressor discharge high temperature
protection
E6
Communication error between indoor
and outdoor
E7
Mode conflict
E8
System overload protection
E9
Cold Blow Protection
dd
Test mode
Fo
Pump down mode
P0
PM Rest
P5
Compressor current protection
P6
Communication error between the inverter
drive and main board
P7
Heat sink temperature sensor malfunction
P8
IPM over temperature protection
P9
Open Contactor
Pc
Current sensor malfunction
Pd
Current sensor mis ---wiring protection
PA
Input current protection
PF
Inverter board ambient temperature sensor
malfunction
PL
Low voltage protection
PH
High voltage protection
PP
Abnormal input AC voltage
PU
Capacitor charging malfunction
H1
Defrost or heating oil return cycle
H3
Compressor overheat protection
H5
IPM Protection
H7
Compressor speed reduction
Hc
PFC board protection
L9
Compressor high voltage protection
Lc
Compressor start ---up failure
Ld
Compressor phase loss protection
LE
Compressor stalling
LF
Compressor over ---speed protection
A5
Condenser coil inlet temp sensor malfunction
A7
Condenser outlet temperature sensor
malfunction
EE
Memory card error
En
Frequency limitation for module circuit protection
EU
Frequency limitation for module temperature
protection
F6
Frequency limitation for overload protection
F8
Frequency limitation for system circuit
protection
F9
Frequency limitation for module circuit
protection
FH
Frequency limitation for freeze protection
HE
Compressor demagnetizing protection
LP
Indoor and outdoor units mismatch
U1
Compressor phase detection malfunction
U3
Low DC bus voltage
dn
Communication error between main board
and EXV