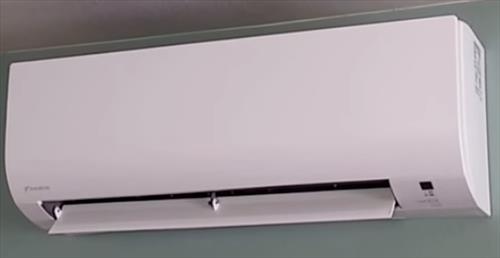 Mini Split units are low-cost heating and cooling systems that have many Do-It-yourself kits available.
Daikin is one such mini split manufacture that as been around for many years with many good A/C units.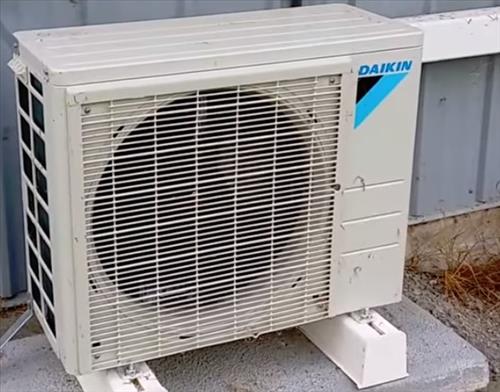 They have differently sized units from 9,000 BTU – 24,000 BTU.
Installation
Installing a mini split does require some construction skills such as connecting electrical and using power tools.
A 3-inch hole will need to be drilled through a wall to run the line-set and control lines between the inside and outside units.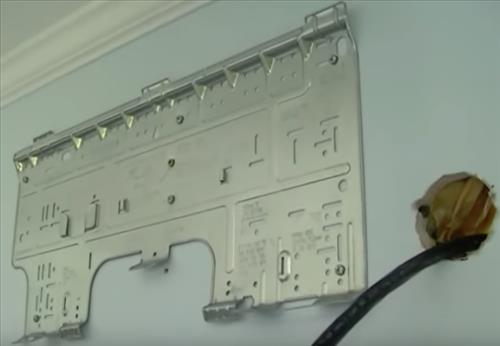 The bracket and line-set hole are laid out using a template.
The template will be included in the kit and needs the bracket level on good studs along with the hole cut out at the right location.
Once the bracket and hole is cut out the inside unit is mounted onto the bracket and snaps into place.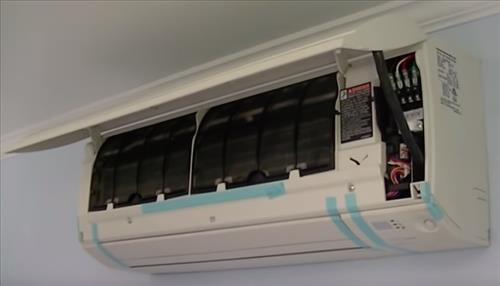 The inside control wires are hooked up on the inside of the unit.
The line set from the inside unit will stick outside though the hole.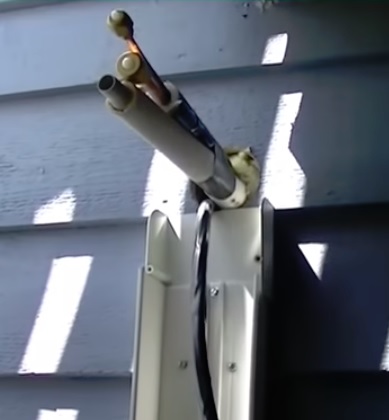 The line set is hooked up to the outside and inside unit which transfers the refrigerant in and out.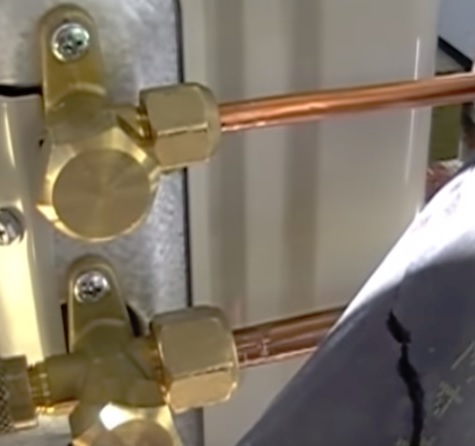 This transfer of refrigerant between the two lines is what heats or cools a space.
Once the line set is hooked up it is put into a vacuum before the refrigerant is released.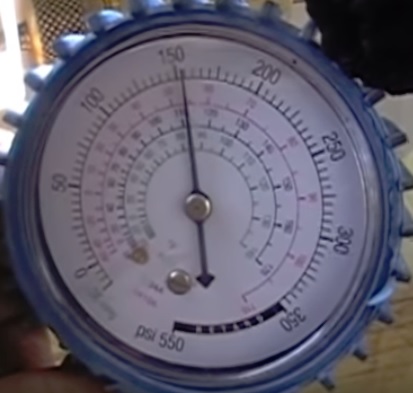 After the line set is in a vacuum, HVAC gauges can be watched to see if there is a leak.
A unit with a leak will lose its vacuum.
This requires an HVAC vacuum pump and gauges with many low-cost cheap sets available if needed.
Electrical
The electrical also needs to be run from a breaker for the unit to get 230 volt AC.
Most all mini splits are wired up to a Disconnect box which shuts on and off the power when maintenance is needed.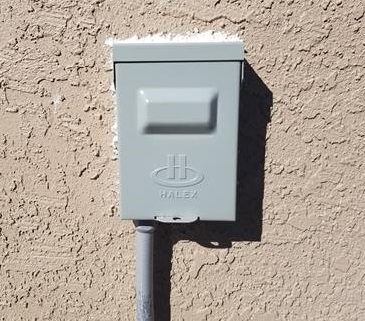 The unit will need wiring run from a breaker.
The control line are also run between the inside and outside units.
Both units are clearly marked with the numbers 1, 2, 3 which match inside and outside along with L1 and L2 which the AC power goes to.
Read Here for How To Wire Up a Mini Split
Operation
Daikin units like most all mini split packages operate very quiet with only the fan blowing out air being heard.
It comes with a remote control with Auto, Off, Cool, Dry, Heat, Fan Only and more.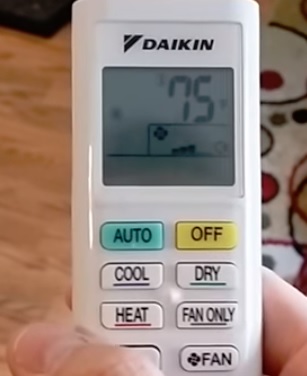 The kits has a 17 SEER rating which is very good and low-cost to operate.
Most all mini split packages have a good SEER rating ranging from 16-23 SEER.
Since heating and cooling is what cost the most on an electric bill a high SEER rating brings running cost down and one of the reasons mini split units are so popular.
Daikin Availability
Available Here on Amazon
Summary
I installed a Daikin unit 3 years ago and it is still working very well both heating and cooling.
I have installed many mini split kits and have no problem recommending Daikin units.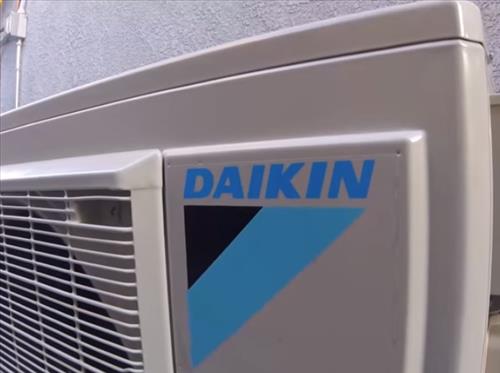 As an HVAC tech the last company I worked for only installed Daikin units as they are well built with a good warranty.
The installation is the same with most all mini split kits with many YouTube videos on how to install one.
If you plan to install the unit yourself be sure to watch a few YouTube videos first.
Of course, a professional HVAC company can be called for the install.
During the summer it cools very well with differently sized units for more or less cooling power.
During the winter it also heats nicely with no problems even on very cold nights.
I am still using and testing the unit and will update this post if anything changes.
As always be sure to read the reviews on Amazon, forums, here, or elsewhere to be sure an adapter is a good fit for you.