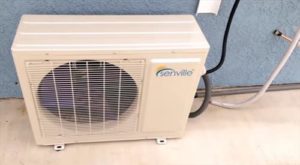 Heat pumps are one of the best ways to heat and cool a space, and when combined in a mini split system they make for the perfect Do-It-yourself option.

Mini split systems are smaller than traditional home A/C units and work well in a large open room. The only real downside to a mini split is they don't use ducts to transfer air around a home and only blow air from one location.

This means that they dont transfer heat or cold air well past walls or other obstruction. Setup strategically along with ceiling fans they can at times work well sometimes cooling more than one room and surrounding areas.

It comes down to how well it is placed and the air can travel. There are many mini split units available that can be ordered installed yourself.

Installing a unit is not hard if you have some prior experience in HVAC or construction. A unit will have to be wired into its own breaker and disconnect along with the refrigeration lines run.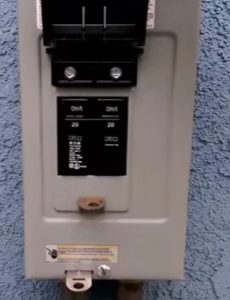 Refrigeration lines called a line-set carries refrigerant from the inside evaporator unit outside to the condenser. The condenser and evaporate work together but separately in a mini split system.

So what is the best mini split heat pump?

Opinions will vary on who you talk to, so here is a list of popular mini split kit options in 2016 that any home DIY type person can order and setup.

Be sure to read the reviews on Amazon or elsewhere to be sure a unit is a good fit for you.

…….
9,000 BTU Innova Ductless Mini-split Air Conditioner – Inverter – Cooling & Heating – Dehumidifier – 115v/60hz – Ultra Quiet – 16 Feet Line Set – Pre Charged with Refrigerant + All Installation Accessories Included

Innova makes this 9,000 BTU 115 volt unit that is built to be quiet.

Mini splits dont make much noise as long as the outside condensing unit is placed far enough away from a home.

The line-set that carries refrigerant between the inside and outside should have its full length used if this is a concern.

It is a 15 SEER model which uses the new R410a refrigerant.

Its low cost makes the Innova 9,000 BTU kit another popular option.


…….
Senville SENL-09CD 9000 BTU 15 SEER Split Air Conditioner and Heat Pump, Mini

Senville makes this DIY kit with four units to choose from.

Senville is also a popular option since the units are low cost and come with everything needed for the install.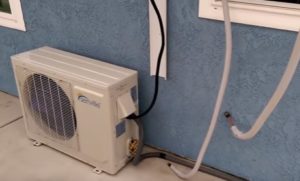 The electrical wiring is not included in the kit.


…….
Pioneer WYS012-17 Air Conditioner Inverter+ Ductless Wall Mount Mini Split System Air Conditioner & Heat Pump Full Set, 12000 BTU 115V

Pioneer makes many good air conditioning units including mini splits.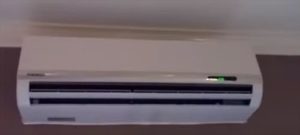 There are a few different size units to choose from along with 110 volts or 220 Volt units.

Like any kit the refrigerant comes locked in the unit that is released after installation.

The setup like any install requires the inside unit be placed on a wall and the outside evaporator place on a solid surface.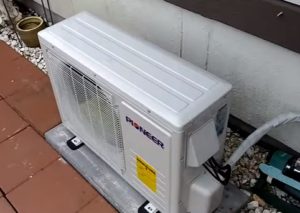 Laying a small concert pad is a favorite option for placing the outdoor unit.

Electrical will need to be run from a breaker. Adding a quick disconnect is also a good idea.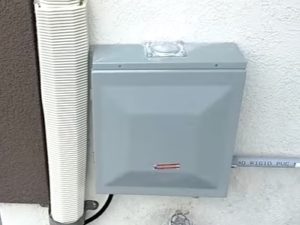 Pioneer mini splits are a popular option with DIY'ers since the units are low cost and the kits come with everything needed (except wiring) to do a install.


Summary
Installing your own mini split with a kit is a good way to save on cost and have a working heat pump on your house.

Of course care will have to be taken as there are potential danger when installing a unit.

The main danger is the electrical as most know can be dangerous if handled or installed wrong.

Of course this will depend on your prior experience or possible friends or family that work in a trade.

If in doubt installing a window heat pump unit is more straight to the point and easier to install.

Window units are less desirable than mini splits since they are nosier and can block a window from use, but are also popular option since they don't require any high skill to install.

As always be sure to read the reviews on Amazon, forums, or elsewhere to be sure a unit is a good fit for you.