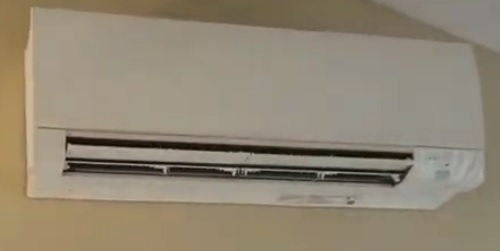 There are many mini split systems available from several different manufacturers.
Mitsubishi is one such manufacturer that is known for its well-built units and a good warranty.
They have many packages that can be installed, including the Hyper Heat model, which is designed for colder temperatures.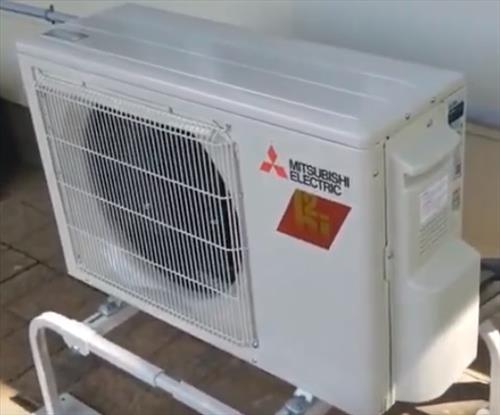 Mini split heat pump systems work very well cooling during the summer but can struggle to heat during the winter when the temperature drops too much.
Most units can heat down to 10 degrees Fahrenheit but will start to have problems when the temperature drops much more.
The Mitsubishi Hyper Heat system is rated to provide 100% heating capacity at between 0° Fahrenheit and 5° Fahrenheit outdoor ambient, and up to 85% heating down to -13° Fahrenheit outdoor ambient temperature.
This makes it the best mini split system for very cold climates.
Mitsubishi Hyper Heat Mini Split Installation
The installation for a Mitsubishi Hyper Heat is the same as most other mini split packages.
The outside condenser is placed on a pad, block, or stand.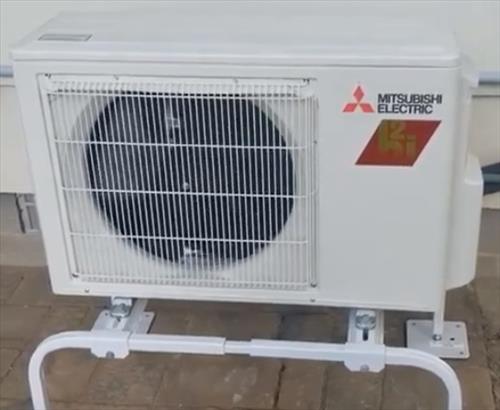 An inside bracket is bolted onto a wall for the inside unit to hang on.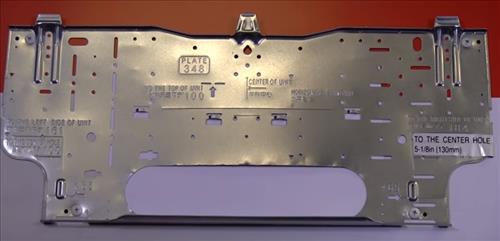 A hole is drilled through the wall to run the copper line-set and control wires.
The inside unit is mounted on the wall bracket.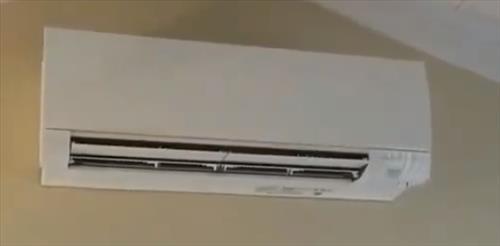 The copper line-set is connected. The copper tubes are what transfer refrigerant between the inside and outdoor unit, transferring heat.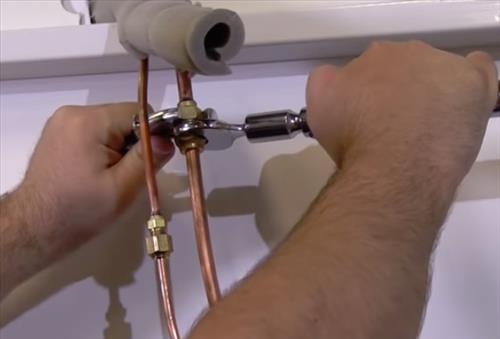 The line-set is not included with the kit and needs to be bought separately.
The electrical is hooked up. This includes control wires between the inside and outdoor unit along with the AC power.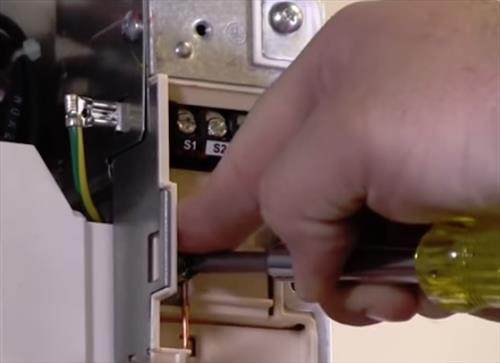 After it is all hooked up, a vacuum is placed on the system and tested for any leaks before releasing the refrigerant.
Mitsubishi Hyper Heat Mini Split Operation
The unit comes with a nice remote control with a small display for controlling the temperature.
The inside unit is able to detect temperature zones in a room and directs air flow to the spot.
It has a sensor built-in, that detects cold or hot spots, and along with fins, is able to send air to that location.
Like most all mini split units, it is very quiet, almost silent, with only noise from the inside fan motor.
*This post contains affiliate links.
Available Here on eBay
See Here For Mitsubishi Hyper Heat system on eBay
Summary
Mitsubishi mini splits systems are some of the best units available.
They are highly efficient, very well built, and have a very good warranty.
The SEER rating is 25-30, which is one of the highest available.
The main downside is the cost since they cost more compared to other systems.
Also, they are not as do-it-yourself friendly as other units and are mainly meant for a professional HVAC tech to do the installation.
They can be installed by a homeowner but would require more skill compared to other kits.
For example, no line-set or control wires are included and need to be bought separately.
This is not a huge problem for a more advanced home DIY type person but may be a problem for anyone new to a mini split install.
If you do install the unit yourself, be sure to first watch some YouTube videos first like those below.
As always, be sure to read the reviews on Amazon, forums, here, or elsewhere to be sure any unit is a good fit for you.