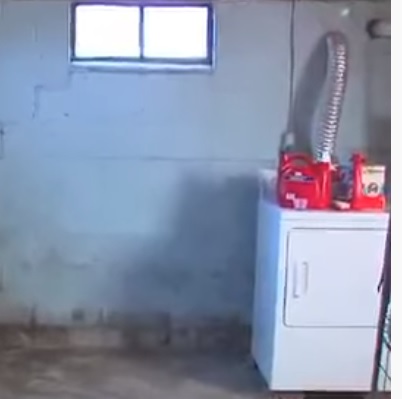 Keeping a basement warm and dry can be a challenge at times, depending on how it is built and insulated.
There are many ways to heat a basement and maintain a nice comfortable living space.
This includes mini-split units, electric heaters, gas, kerosene, and more.
With the many options, there is no one-size-fits-all unit.
Electric heaters are a very popular option since they are low-cost and easy to set up.
While electric heaters are low-cost and have an easy setup, they are not the most efficient units available.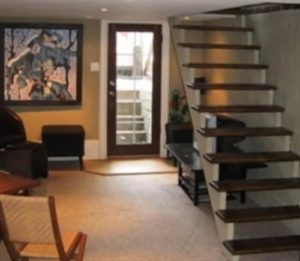 Mini-split units are very efficient and low-cost to operate but cost more to buy and install.
Other factors should also be considered, such as climate, basement build, and so on.
There are many options available, with those below our favorite options for heating a basement.
As always, be sure to read the reviews on Amazon or elsewhere to be sure a unit is a good fit for you.
*This post contains affiliate links.
Our Picks for Best Heaters for a Basement
Econo-Heat

These flat wall heaters are a nice option that doesn't take up any space.

They are safe to touch, which is nice if you have kids or pets around.
E-Heaters are a nice option for a basement since they are cheap to run and help to maintain the temperature.

Unlike other heating options, they don't pump out a lot of heat and shut off. Instead, they put out a steady low heat that maintains a space and works well in a basement.

Multiple units can be bought if needed depending on how cold it gets where you live. Having a fan circulate the air can be of real benefit to spread the heat around.

Heat Storm HS-1500-PHX-WIFI Infrared Heater

This electric unit from Heat Stork hangs on a wall and can output 1500 Watts which can heat a space up to 750 Sq Ft.

Hanging the unit on the wall makes it be up and out of the way without being a tripping hazard.
It also is a WiFi unit so the temperature can be controlled from a smartphone which is a nice feature.

It is a good unit when supplemental heat is needed or take the edge off a very cold basement.


DeLonghi EW7707CM

Available Here on Amazon

Electric Oil-filled radiator heaters are also a good option for a basement.

They put out a steady heat which is nice to have, helping to keep a room from any big temperature swings.
DeLonghi makes many such nice units but there are many more available.

Pioneer Mini Split

Mini-split heat pumps are a good option for any room.

They both heat in the winter, cool in the summer and are low cost to run.

The only downside to a mini-split is cost. There are DIY kits if you are a handy person, or an HVAC company can install a unit.

Mini-split are a permanent long term solution that are well worth it if you have the extra money to spend.

Lasko 755320

Of course, no list would be complete without a standard electric heater.

Electric heater are a good go-to when a simple quick option is needed. Getting a unit that blows air around a space is good for a basement to help heat the entire area.
This popular unit from Lasko has a timer and thermostat to regulate the temperature.
Should I Heat an Unfinished Basement?
In most cases, yes, an unfinished basement should be heated to maximize the comfort of a home.
While most should be heated, sometimes, depending on the home, the cost can be high if the basement is not well insulated.
Every home will be different, including the climate, and it needs to be thought out what is best.
There are many solutions to heating a basement with something that will fit any scenario.
How Can I Heat My Basement Efficiently?
Depending on the climate and basement type, there are several solutions to heating a basement efficiently.
In moderate climates, a mini-split heat pump unit can be installed, which is very efficient and work well with both heating and cooling.
In colder climates, other types of heaters, such as oil, kerosene, baseboard, and ceramic heaters, will need to be used.
While a high SEER mini-split may be the most efficient way to heat a basement, they don't work well in extremely cold climates.
Why is My Basement So Cold?
The heat source and insulation all come together to keep a basement warm.
To keep a basement warm, be sure it is insulated with no large gaps or holes to the outside.
A good heat source will be needed to keep the area warm and will need to be thought out for the best solution.
How Large a Heater Does a Basement Need?
Heat is rated in Watts or BTU's called British Thermal Units that rate how much space a heater can keep warm.
For example, a 10,000 BTU unit is rated to heat a 400-450 Sq Ft space.
A 1500 Watt electric heater is rated to heat a space up to 750 Sq Ft.
Which type of heating source is used, such as electric, gas, kerosene, or mini-split, will use one of these types of measurements of heat.
How large the basement is, as well as how well-insulated it is, will also be a factor.
How Do I Keep My Basement Warm in the Winter?
Finding the right heater for your basement is key to keeping it warm.
There are many options for heaters with no one size fits all choice.
A mini-split heat pump that works well in a moderate climate, such as the desert, will not work well in very cold climates.
Should I Keep Basement Vents Open in the Winter?
Since every home is different, there is no one answer for every home on opening or shutting the vents to a basement.
Some homes can benefit greatly depending on how well the hot air can travel upward.
If the floor is thin enough that hot air can permeate upward, opening vents can work very well.
If the basement is not well insulated and the floor is thick most of the air will likely not go upward into a home.
The only way to know if it is better to open or shut the basement vents is to test it both ways and see what heats your home best.

Summary
Heating a basement during cold days can be a challenge at times.
Often they take a while to get warm but will stay warmer for a longer period than other rooms.
A warm basement also helps to heat any rooms above, which is a plus since the heat is not wasted through the roof.
Of course, every basement is unique, along with the climate, so what works for one person may not work for another.
The above units are simply options that we have found to work well for us. Do you have a favorite way to heat your basement? Let us know in the comment below.