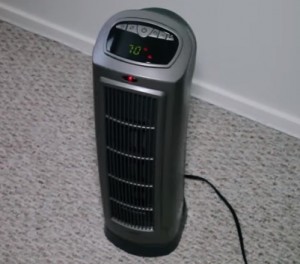 Lasko is a well known name brand that makes many types of portable space heaters for home or other uses.
The Lasko company has been around since 1906 and has produces many units that people have grown up with in their homes.
The heaters they produce come in many shapes and sizes from small to big units.
With the many room heaters they build let's look at our picks for the top 5 units.
Our Top 5 Lasko Space Heaters Picks
Lasko 754200 Ceramic Heater

Lasko 754200 Ceramic Heater with Adjustable Thermostates

The Lasko 754200 uses a ceramic element and blower that puts out heat.

It has an adjustable thermostat to control the amount of heat it puts out.

There is three different settings 1500 Watt high, 900 Watt low, and fan only.

This is a good economical heater for a variety of uses from extra heat in a bathroom to keeping a single room cozy.

Lasko 751320

The Lasko 751320 is a heater that stands higher than most and give a better spread of heat.

It has a built in thermostat, timer, and comes with a remote control.


Lasko oscillating

This Lasko model is a oscillating unit so it moves side to side spreading out heat.

Along with a thermostat it has high and low settings and can put out up to 1500 Watts of heat.

Lasko MyHeat

Small and compact is the Lasko MyHeat unit.

Its small size makes it easy to store away and pull out when need.

It uses only 200 Watts of power so it is not the strongest electric heater but its compact size makes it highly portable.

Lasko 675919

Built for durability is this 1500 Watt portable unit.

Made toward use in a garage or construction site the Lasko 675919 no doubt has many uses.