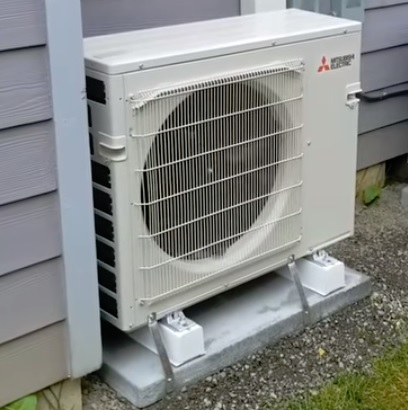 Dual Zone mini split systems are great HVAC units when cooling more rooms is needed.
Single Zone units heat and cool 1 room, while Dual zone units heat and cool 2 rooms.
What Is a Dual Zone Mini Split?
A Dual Zone mini split, sometimes called multi-zone, heats and cools two rooms using only one outside condenser.
A Dual Zone mini split has two inside wall units in separate rooms.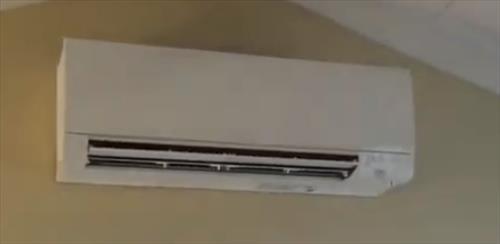 It has only one outside compressor to operate both inside wall units.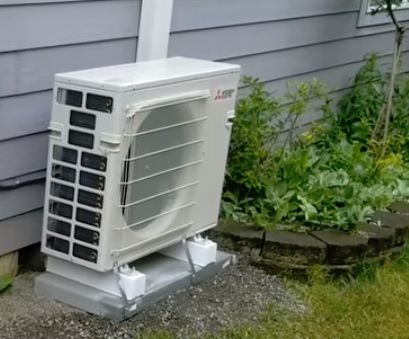 This can be very beneficial in many scenarios such as limited outside space or keeping cost down.
Dual zone systems use only one outside condenser while a single zone system would need two outside condensers.
There are many good units available with some of our favorite picks below.
As always be sure to read the reviews on Amazon, forums, here, or elsewhere to be sure a unit is a good fit for you.
*This post contains affiliate links.
Our Picks for the Best Dual Zone Mini Split Systems 2020
Pioneer 2 Zone

PIONEER Air Conditioner WYS020GMHI22M2 Multi Split Heat Pump Dual (2 Zone)

Pioneer is a well known do-it-yourself mini split manufacture that has a dual zone system.

They also have other multiple zone units such a trio (3) or quad (4) zone systems.

This means multiple inside wall units can be setup with only one outside condenser.

A refrigerant line-set and control wires are still run as with any mini split install but hooked to the single outside condenser.


Senville SENA-18MO-209

Senville SENA-18MO-209 18000 BTU Dual Zone Split Air Conditioner and Heat Pump, Mini
Senville is another well known mini split manufacture with single and dual zone systems.

They have a DIY kit that comes with the outside condenser and two inside wall units.

Two 16 foot line-sets are also included that need to be run to each inside wall units.

Senville makes many good DIY kits that are great for homeowners looking to save money on an install and doing it on their own.


YMGI-24000

YMGI-24000 BTU 12000+12000 DUAL ZONE DUCTLESS MINI SPLIT AIR CONDITIONER Heat Pump

YMGI builds this high 22 SEER dual zone mini split.

22 SEER is a very good efficiency rating and will make the unit low-cost to operate.

The two inside wall units have an output of 12,000 BTU's each for a total of 24,000 BTU.

This give is a lot of heating and cooling power with a one 12,000 BTU unit rated to cool a room up-to 650 square feet.

This gives the unit a total of rated cooling power of 1300 square feet.


Gree MULTI18BNEO201

Gree MULTI18BNEO201-18,000 BTU +Multi Dual-Zone Wall Mount Mini Split Air Conditioner Heat Pump 208-230V (9-12)

Gree has been around for many years with several mini split systems available.

They have multiple zone systems for dual (2) trio (3) or quad (4) zone systems.

Gree units come with a good warranted of 7 year compressor and 5 year parts.

The units do not come with the copper line-sets or control wires and need to be bought separately for a DIY install.


Mitsubishi 27,000

Mitsubishi 27,000 Btu 20 Seer Dual Zone Ductless Mini Split – 9K-18K – Heat Pump System

Mitsubishi is a trusted name in HVAC with many good units along with very generous warranted.

They are very well built units that last many years with very good efficiency ratting.

This 20 SEER dual zone unit is very efficient which will bring down running cost with lower electrical bill.

Mitsubishi units are some of the best available but also cost the most which may not be for everyone.
Best Dual Zone Mini Split Systems Comparison Table

| Name | BTU's | SEER Rating | Zones |
| --- | --- | --- | --- |
| Pioneer | 19, 900 BTU | 21.3 SEER | 2, 3, or 4 Zone Units |
| YMGI | 24,000 BTU | 22 SEER | 2 Zone |
| Senville | 18,000 BTU | 17 SEER | 2 Zone |
| Gree | 18,000 BTU | 22 SEER | 2, 3, or 4 Zone Units |
| Mitsubishi | 27,000 BTU | 20 SEER | 2 Zone |
Summary
Installing a mini split is a great option since they work very well, are low-cost to operate, and very versatile.
While single zone units work very well two zone units can cool or heat more space.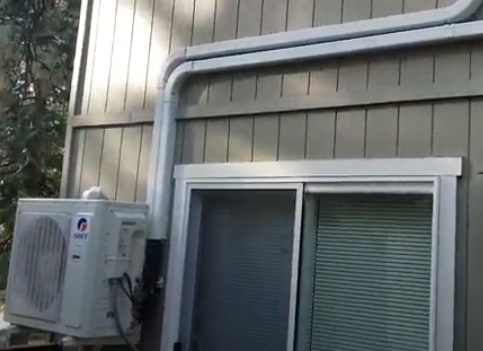 Keep in mind two single zone mini split units can also be installed which will have two outside condensers.
Multiple stage mini split systems such as dual zone units help to solve problems that may arise during an install such as limited outside space.