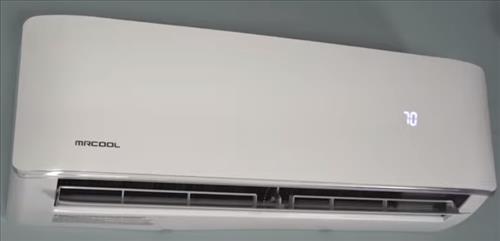 There are many types of do-it-yourself mini split kits that can be installed, including Quick Connect units.
Most units require pumping down the line-set into a vacuum which requires a vacuum pump and HVAC gauges.
Quick Connect DIY kits come with the line-set already in a vacuum with a seal that is broken after being bolted together.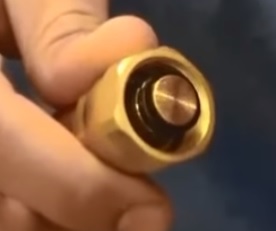 This makes Quick Connect kits very popular since they are the easiest to install.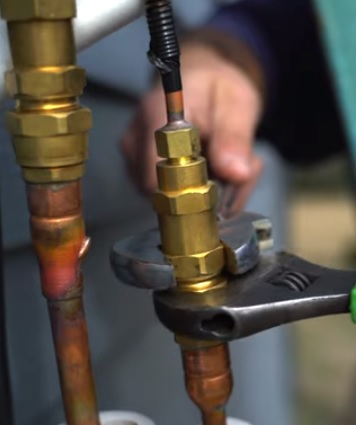 What is a Quick Connect Mini Split?
A Quick Connect mini split is a kit that has the copper line-set already in a vacuum with no need for a vacuum pump.
A line-set is two copper lines that carry refrigerant between the inside and outside condenser transferring heat in or out.
The line-set needs to be in a vacuum as to not contaminate the refrigerant.
Most kits require a vacuum pump and HVAC gauges to pump down the line-set after it is connected.
Quick Connect kits come with a line-set in a vacuum with sealed ends.
The seal is broken only after being bolted onto a condenser.
Pros of Quick Connect Mini Split
Line-set comes set in a vacuum.
Easy to hook up.
No need for a vacuum pump or HVAC gauges.
Cons of Quick Connect Mini Split
Usually cost more.
If there is a problem the line-set may need to be vacuumed down.
There are several good units available with some of our favorite picks below.
As always be sure to read the reviews on Amazon or elsewhere to be sure a unit is a good fit for you.
*This post contains affiliate links.
Our Picks for Best Quick Connect Mini Split Kits
MRCOOL DIY

MRCOOL Comfort Made Simple DIY 12,000 BTU Ductless Mini Split Air Conditioner and Heat Pump System with Wireless-Enabled Smart Controller; Works with Alexa, Google or App; 115V AC

Mr Cool units are specifically made for the DIY homeowner to install a mini split as easily as possible.

The line-set is Quick Connect which is simply bolted onto the outside condenser.

It also is a 115-volt system which is often much easier to install compared to 220 volt systems.

An installation will need a bracket mounted on a wall for the inside condenser unit and a hole drilled through the wall for the line-set.

The line set goes through the wall and bolt to the outside condenser.

I installed a Mr Cool mini split on my garage 2 years ago and it has been worked very well both in the winter heating and summer cooling.

Read Here for How I Installed a Mr Cool Quick Connect Mini Split DIY Kit


ClimateRight

ClimateRight CR12000SACH Mini-Split air Conditioner and Heater

ClimateRight also has a Quick Connect line-set kit for a quick and easy install.

The line-set snaps together with a lever instead of being bolted together like most other systems.


The basic install requires mounting the inside unit on a wall, drilling a 3-inch hole for the line set to go outside, and bolt to the outside condenser.


A standard 115-volt outlet will also be needed as well as the outside condenser set on a flat solid surface.



PerfectAire DIY

PerfectAire DIY 12,000 BTU 17.5 SEER Quick Connect Ductless Mini-Split Heat Pump w/WiFi – 115V

PerfectAire is another DIY mini split kit that comes with a Quick Connect line-set.

It is also 115-volt unit along with built-in WiFi that works with a smartphone app.

Like most units, it is a heat pump which means it will cool and heat.

12,000 BTUs is rated for a space up-to 450-500 square feet.
Summary
Quick Connect mini split DIY kits are a good option for those looking for the easiest units to install.
Keep in mind that pumping down a line-set into a vacuum is not hard and fairly simple.
Low-cost budget vacuum pump and HVAC gauges can be bought and used to vacuum down a system.
There are many YouTube videos of doing installs which show the steps.
Of course, Quick Connect units are much easier to install with no need to worry about vacuuming down the system.