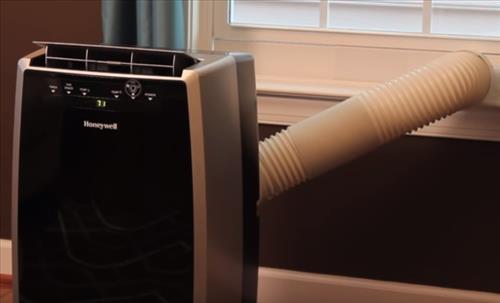 If you live in an apartment, finding a good air conditioning unit is easy enough, with several options available.
The more popular options include portable and small packaged window units.
Here is a breakdown of the main types of heating and cooling units.
Types of Apartment Air Conditioners
Central: These units are built to cool an entire house.
Mini Split: working the same as a big central unit, but mini split's are smaller and cost less.
Portable: Portable AC units are mobile often on wheels and pump out hot air through a tube usually 5-7 inches wide.
Window AC: Window units are very popular and low-cost; they simply sit on a window ledge blowing in cold air.
Which Apartment Air Conditioner is Right for You?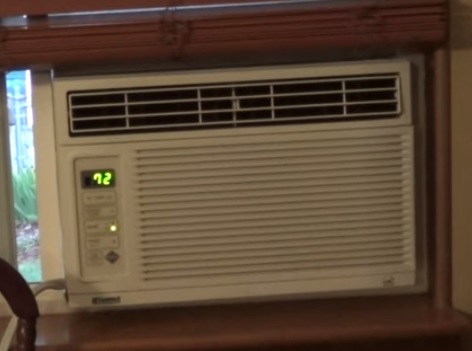 Since most apartments are rented, buying a unit that can be taken with you when you move is the best option. This would include portable and window units.
Window units are often the first thing most people buy, but if using a window is not an option, a portable AC unit would be the next best option.
There are also through-the-wall units for those who do not have a window but require cutting a hole in a wall.
Through-the-wall AC units work the same as window models, only sit in a section of the wall that has been cut out.
There are many good units available with those below our picks.
As always, be sure to read the reviews on Amazon, forums, here, or elsewhere to be sure an adapter is a good fit for you.
*This post contains affiliate links.
Our Picks for Best Air Conditioning Units for an Apartment 2023
BLACK and DECKER BPACT08WT

BLACK + DECKER BPACT08WT Portable Air Conditioner 8,000 BTU

The BLACK and DECKER BPACT08WT is a portable unit that pumps heat from a room outside through a hose.

It is small and compact, with wheels to roll it around, making it very versatile.

The cooling capacity is 8,000 BTU which is rated to cool a space up to 350 Square Feet.

Small portable units fit very well in an apartment and are easy to pack up and take with you if moving.

Hessaire MC37M

Hessaire MC37M portable Evaporative Air Cooler for 750 sq. ft.

This unit from Hessaire is an evaporative model, which means it cools using water.

Evaporative units only work well in dry areas such as the American southwest.

If you are located in a dry climate, they work very well and are low-cost to operate.

If you live in a wet, humid climate, a standard AC unit will be a much better option.

Frigidaire FFRA051ZA1

FRIGIDAIRE White FFRA051ZA1 17″ Window Air Conditioner with 5000 BTU Cooling Capacity-115V

This unit from Frigidaire is small, 15 x 16 x 12 inches, so it fits into a very small window opening, making it good for a small apartment.

It is 16 inches wide and 12 inches in height, so be sure to measure your window for a good fit.

It also comes with side panels that fill in any side space that is left open.

The cooling capacity is 5,000 BTU which has a rating to cool a room up to 150 square feet (10ft x 15ft).

The unit weighs roughly 50 pounds which makes installing it easier compared to bigger and heavier units.

The controls are basic mechanical fan/cool, which keeps the cost low.

While basic, it is small and low-cost, which makes it ideal in many scenarios, including an apartment.

Danby DPA100EAUWDB

Danby DPA100EAUWDB Portable Air Conditioner, 10,000 BTU, White

This portable model from Danby is a nice unit that has a large cooling ability.

It has a 10,000 BTU cooling capacity which is rated for up to 450 square feet of space.

Like most portable units, it pumps out hot air through a hose which is placed in a window or other outside opening.

This would be a good unit for an apartment with more space needing to be cooled down or very hot climates.

hOmeLabs

hOmeLabs 5000 BTU Window Mounted Air Conditioner – 7-Speed Window AC Unit Small Quiet Mechanical Controls 2 Cool and Fan Settings with Installation Kit Leaf Guards Washable Filter – Indoor Room AC

This unit from hOmeLabs is 16 inches long x 12 inches high x 15.4 inches deep, making it a small unit able to fit into a small window.

It is a 5000 BTU unit which is rated for a room up to 150 Sq Ft.

The unit has two mechanical controls for temperature and cooling.
Air Conditioning Units for an Apartment Comparison Table
| Name | BTU's | Type |
| --- | --- | --- |
| BLACK & DECKER BPACT08WT | 8,000 BTU | Portable Air Conditioner |
| Hessaire MC37M | ----- | Portable Evaporative |
| Frigidaire FFRA0511R1 | 5,000 BTU | Window Air Conditioner |
| Danby DPA100EAUWDB | 14,000 BTU | Portable Heat Pump Air Conditioner |
| hOmeLabs | 5000 BTU | Window Air Conditioner |
Summary
There are many good options when it comes to cooling down an apartment.
Since most apartments will come with some type of cooling, often supplemental cooling is all that is needed.
Supplemental cooling is when the main unit struggles to keep a space cool and needs an additional unit.
Every situation will be different and need to match the environment it will be placed in.
Another thing to keep in mind is how noisy a unit will be with some window A/C units quieter than others.
Do you have a good unit for an apartment, let us know in the comments below.