When a mini split unit displays an E0 F4 Error code it indicates there is an EEPROM error.
The main chip of the indoor or outdoor PCB cannot receive feedback form the EEPROM chip.
An EO error code on a Mini Split is Indoor EEPROM Error.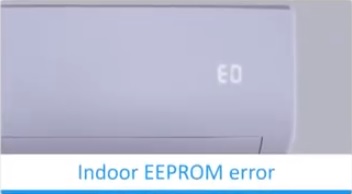 An F4 error code on a Mini Split is Outdoor EEPROM Error.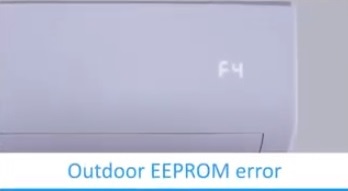 EEPROM stands for Electrically Erasable Programmable Read-Only Memory and is a small storage space that contains the code for a mini split to operate.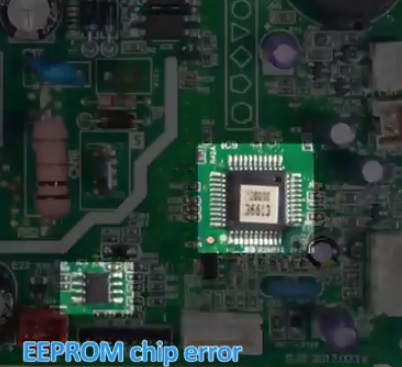 Much like a hard drive on a PC the EEPROM is a small computer chip that has code written on for instructions on how a mini split should operate.
A mini split has two main computer boards called PCB's both on the outside and inside units.
The EO code is for the indoor unit while the F4 code is for the outdoor unit.
How To Fix an E0 or F4 Mini Split Error Code
Power off the unit and turn off the breaker or disconnect.
Wait 2-3 minutes and power the unit back on.
If the error code comes back the indoor or outdoor PCB likely needs replaced.
Wiring can sometimes come loose or have a bad connection. Re-seating all the wires on a PCB board can sometimes clear the error.