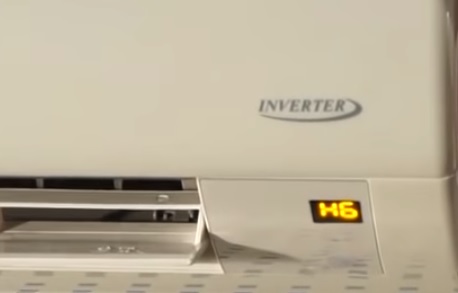 If you have a mini split with an H6 error code the unit is having a problem with the indoor fan motor.
The main computer board of the indoor unit is not receiving information about the rotation speed of the indoor fan motor.
Possible Causes of a Mini Split H6 Error Code
Bad Indoor Fan Motor
Bad Computer Board
Power or Wiring
Things to Check Mini Split H6 Error Code Cooper & Hunter
Turn off the power to the unit when checking the fan blades.
Check the fan blade for anything blocking it from turning.
Turn power off to the unit and check if the fan blade rotates or is stuck.
Check the voltage at the AC line in.

Check the computer board voltages
Summary
A mini split H6 error code usually points to a problem with the indoor fan motor.
First check there is nothing blocking it from turning and it spins freely.
The next step is to check the voltages going to the motor are correct.
If nothing is blocking the motor and it is spinning freely along with good power voltages the motor is usually replaced.
After replacing the motor if the problem is not fixed the computer board is replaced.