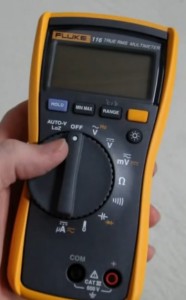 Before I ordered the Fluke 116 multi meter I owned the flukeFluke 87-V meter which is a great meter but it broke on me so I had to send it in for repairs. I desperately needed another meter, even after the Fluke 87-V came back, if nothing else then at least as a backup.

Having worked for 20 years in HVAC I have always used Fluke but was looking at the other brands out there. Basically I needed a HVAC backup meter on the cheap and not spend 100/300 dollars on something that would only be used in a emergency.

A colleague at Gary Pacific HVAC supply told me that he used the Fluke 116 and how he used it on a daily bases as his main meter and couldn't live without it. Plus he said he got it used for under a 100 dollars on Amazon.

Interested I went to Amazon and read the reviews, looked at the specifications and decided to get one. My wife uses Amazon Prime so orders are free two day shipping for me. Although there were used ones for under a hundred dollars, I decided on a new one that ran around a hundred and fifty dollars.

I instructed (asked) my wife to inform me when the mail came in and if there was a package for me to call me. I had been borrowing a coworkers old backup meter and was ready to play with my new toy.

Long story short I received the meter that day have not been disappointed by it. It is a great durable meter that can be used daily as a main multi meter for HVAC.

The only thing I didn't like about it was the length of the meter leads which were a little short for me. I ordered some longer fluke meter leads to replace the original ones.

I also ordered a fluke magnetic hanging strap after seeing a coworker using one which I could also use on my Fluke 87-V.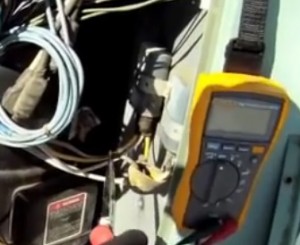 After my Fluke Fluke 87-V came back to me repaired I did go back to using it as my main meter but the Fluke 116 is a great meter for the price and can with no doubt can be used as a main HVAC multi meter and not simply as a backup.