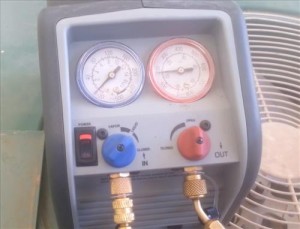 Having a refrigerant recovery machine is necessary for an HVAC technician to complete a job that requires recovery.
There are many available with varying price ranges and features.
I found myself looking for a new unit when my old unit finally gave out after many years of use.
My old recovery unit was becoming a hindrance with a leak at the flange located inside the unit.
I repaired it a few times, but the leak would inevitably come back; plus, after ten years of use, it was time to get a new one.
After reading reviews and examining prices, I bought the Robinair RG3 Portable Refrigerant Recovery Machine.
My first impression of it was wow, shiny; after moving on to its functionality, I found it to feel solid and well built.
It is light at only 18 pounds in a nice compact casing.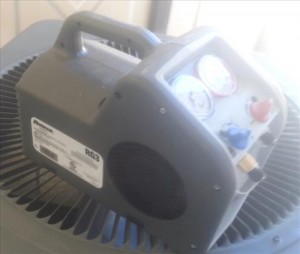 The RG3 is an oil-less unit that has a high-pressure safety switch that shuts it down if the pressure goes above 550 PSI, and of course, it will work with any refrigerant R-22, R410a, R-12, R134a, and so on.
I used it on a 3-ton R-22 residential unit, and it evacuated the system in about 30 minutes. Of course, this will change depending on the temperature and refrigerant type that is in the system.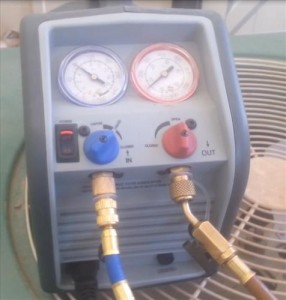 The RG3 is the little brother of the Robinair RG6, which is a twin cylinder design and can recover refrigerant quicker.
Summary
The RG3 is a good unit for residential recovery, but if quicker recovery time is your goal, then the RG6 is a better unit to get, although more expensive.
So far, I am impressed with the Robinair RG3; keep in mind this is the first unit I have bought in ten years; hopefully, this one will last as long.
If there is any change with it or I have any problems, I will update this post.
*This post contains affiliate links.
Read More Reviews Here on Amazon
Robinair (RG3 Portable Refrigerant Recovery Machine – 115V, 60Hz, for Both Liquid and Vapor Refrigerant, White