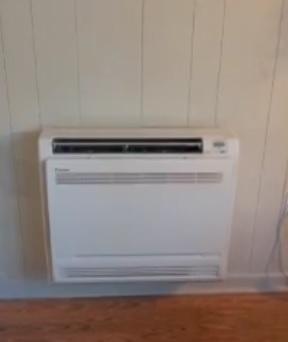 Mini split packages are highly versatile heating and cooling units and are built to be installed in many different scenarios.
While the outside condenser is usually mounted the same, the internal unit can be mounted on the ceiling, wall, or near the floor.
Units with the inside condenser mounted near the floor are called floor mounted units.
What is a Floor Mount Mini Split?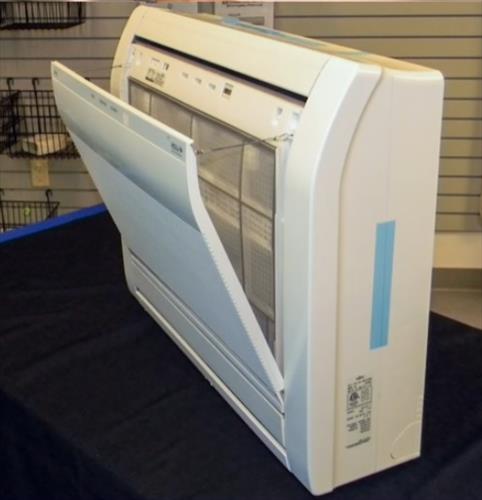 A floor mount mini split has the indoor condensing unit located near the floor instead of a wall or ceiling.
They work the same as any other mini split with an outside condenser and refrigerant lines, but the indoor unit location is near the floor.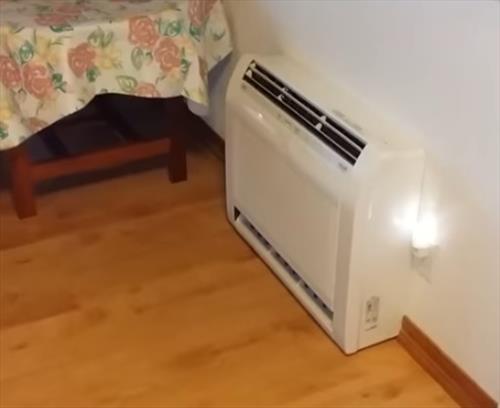 There are many different reasons for mounting a unit near the floor, from athletics to installation considerations.
Our Picks for Best Floor Mounted Mini Split Heat Pump 2023
Senville SENA-18HF/IF

Senville is a well-known mini split manufacturer that has wall, ceiling, and floor mounted units.

The Senville SENA-18HF/IF is a floor mounted unit that is a heat pump that heats and cools.

The package comes as a kit that is perfect for home DIY-type persons.

An HVAC company can also install the unit but be sure to add on the extra costs if an outside source is used to install the unit.

Pioneer UYB018

Pioneer is another well known mini split manufacturer that has many different installation kits available.

One such kit is the UYB018 floor or ceiling mounted unit.

It is designed to be mounted on a ceiling or floor, making it a good unit in many scenarios.

It is a 230v system and has a 20 Seer efficiency rating which is very a good rating.

Gree

Gree is another manufacturer that makes floor mounted mini splits.

They are not as DIY-friendly as other packages such as Pioneer and Senville.

For example, they do not include the line set, which will need to be bought separately.

Gree units are very popular worldwide and used by many for heating and cooling.

If a Gree unit is bought, it likely will need an HVAC company to install the unit or a knowledgeable homeowner.
Why Install a Floor Mount Mini Split?
Some homeowners prefer the inside air handler mounted near the floor, but often it is mounted near the floor for more practical reasons.
For example, a second-story home may not be able to run a very long line set and need the inside condenser mounted lower.
A line set cycles refrigerant between the inside and outside unit, transferring heat and cold.
If the line set is too long, it can cause issues, but a lower mounted inside air handler will shorten the distance needed.
Another example is when internal walls are not built well, such as older mobile homes with a unit often mounted near the floor for better support.
These are only a few examples, with no doubt many others.
Summary
Installing a mini split is a great way to save on energy costs and also on installations for a DIY type person.
There are different types of mini split units that can be installed, including wall mount, ceiling mount, and floor mount units.
Floor mount units are good in many scenarios, such as a wall that is not strong enough to hold the inside unit or for aesthetics.
While most home walls will have no problems with a mini split some mobile homes and older homes can have weak walls.
In these cases, installing the unit near the floor is ideal.
The units all work the same with an outside condenser; only the inside unit location is different.
Have you installed a good floor mounted mini split? Let us know in the comments below.