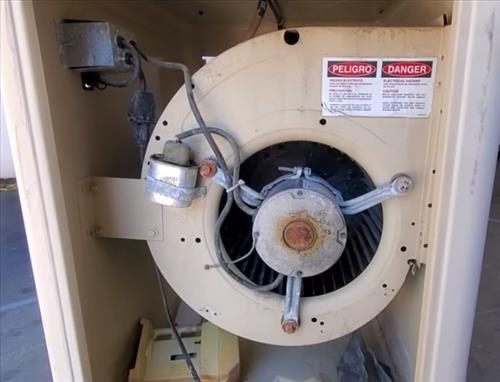 Replacing a capacitor on a swamp cooler motor fall in the DIY category and is a straightforward fix.
Of course, if in doubt, be sure to call a professional.
Not all evaporative coolers use capacitors, and it can vary from unit-to-unit if one is installed.
If the motor has been replaced, the capacitor should also always be replaced.
A capacitor is a low-cost item that can cause problems for a new motor, and it is recommended to always replace the capacitor when a new motor is installed.
What is a Swamp Cooler Motor Capacitor?
A swamp cooler motor capacitor helps to regulate the flow of electricity to the motor with no heavy up and down spikes.
This can help to extend the life of the motor and keep it running at a steady rotation.
Some capacitors are called a RUN capacitor, which helps a motor to start.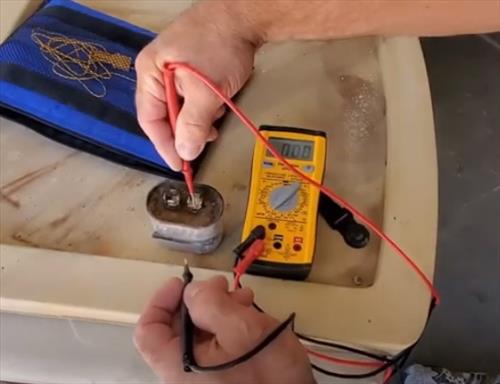 Testing it can be done with the correct multi-meter, which can test Micro Farads.
Many swamp coolers do not use a capacitor with it, depending on the manufactures if one is installed or not.
How To Buy a Swamp Cooler Motor Capacitor
The capacitor voltage and amps need to match the blower motor with both having a face-plate for the voltage and amps.
Capacitors are measured in voltage and uf (micro-farads). To find a replacement, look at the capacitor and write down the voltage and the uf (micro-farads) and then order a replacement.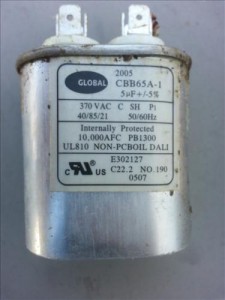 A capacitor's shape can be oval or round, which only matters when installing it. Often rounds are used to replace oval capacitors if that is all that's available.
The tag on the motor will also show the horsepower, RPM, Voltage, and amps.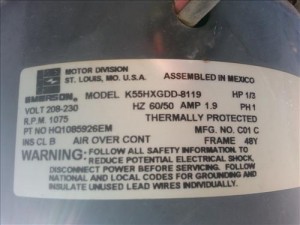 The voltage and amps on the motor will match the capacitor.
Example Motor Capacitor on Amazon
PowerWell 5 uf MFD 370 or 440 VAC Oval Run Capacitor PW-5 for Fan Motor Blower Condenser in Air Handler Straight Cool or Heat Pump Air Conditioner – Guaranteed to Last 5 Years

Steps To Replace a Capacitor on a Swamp Cooler Motor
Turn off all power to the unit and unplug it.
Locate the capacitor and discharge any voltage it may hold by jumpering the legs together.

Remove the wires.

Remove the screws holding it in place.

Connect the wires to the new capacitor.

Reattach the screws that hold the capacitor in place.

Test the unit which should now work.
Summery
Replacing a capacitor on an evaporative cooler can be done by the handy homeowner who has some electrical experience.
If you work on the unit, be sure the power is turned off and unplugged from the cooler.
Capacitors have only two legs and two wires which make them easy to replace.
Be sure to order the correct capacitors for your cooler as there are many, and it must match the cooler's motor.
Have you replaced a capacitor on a swamp cooler? Let us know your thoughts below.