After a swamp cooler switch the next best way to control an evaporative cooler is a thermostat controller.
Click here to see how to wire up a swamp cooler switch.
These can work the same as a switch only with added features of it being programmable for temperature or run times.
It can still be used like a switch by simply pressing the auto, cool, or fan button.
The use for swamp cooler thermostat controller is to have a swamp cooler automatically turn off and on depending on the temperature like any air conditioner normally would.

A thermostat controller has the advantage over a switch since a switch needs to be manually turned off and on.

The wiring is straightforward and easy job but as always if you do not feel comfortable wiring the controls getting an electrician is always an advisable.

Example Swamp Cooler hermostat Controller on Amazon
Dial 7624 Digital Low Voltage Swamp Cooler Thermostat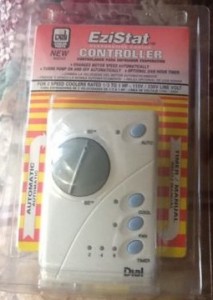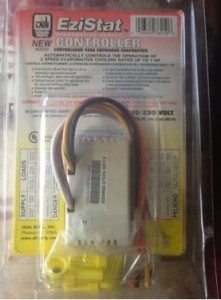 The back of the controller uses wire nuts instead of terminals to screw into.

This is only an example always follow the schematics that come with a controller.

Here is a basic wiring schematic for a thermostat controller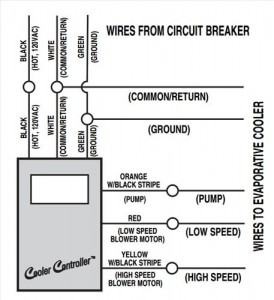 As you can see in the schematic the Black wire (hot), White wire (common), and Green wire (ground) come from the breaker like any typical appliance.

The other color coded wiring need to go to their function. Such as the water pump which goes to the Orange with Black stripe wire and the thermostat #2 labeled wire.
Other wiring color codes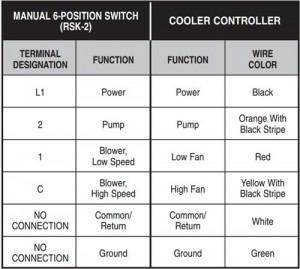 To wire in the thermostat the above would be followed.

For example L1 is labeled as power which is the black wire from the circuit breaker. All common wires (white) are tied together so the circuit is completed.

The above is a basic wiring diagram of how to wire up a thermostat for swamp cooler. This is only an example and the schematics and wire color coding can change from thermostat to thermostats so be sure to check the schematics that come with a controller.