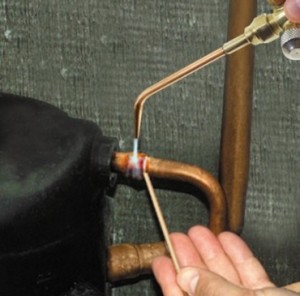 A brazing torch is often required in HVAC mainly to solder line-sets or fix a refrigerant leak.
As with many tools in HVAC, they are not the cheapest thing to buy, usually running $200-$500 dollars depending on the brand.
Often, a set can be bought cheaply at a swap meet although this may be a bit of a risk on the shape the set is in. With that said, I have seen some good used sets at yard sales, and swap meets once in a great while.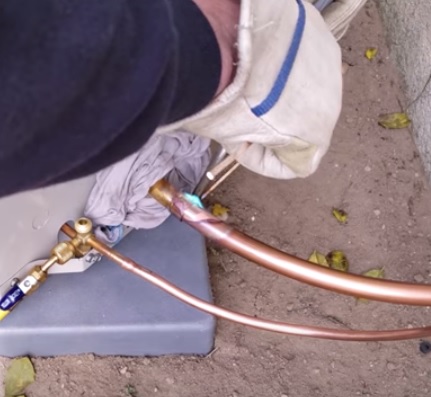 One thing to keep in mind is that many people new to HVAC simply drop out quickly, not realizing how physically demanding the job can be.
Getting an almost new set from such an individual would be the best option. Of course, if you are in a hurry, this will not be a choice.
If you are new to HVAC, you may wonder what type of set to get. This can depend on the tech, and often different types are used.
For example, I know an old HVAC tech that almost exclusively used Propane to solder. In my experience, this is rare though, and most used Oxy-Acetylene.
The difference between the brazing styles and the gas used is the heat that can be generated.
The minimum temperature needed for brazing is 1100-1500 degrees Fahrenheit.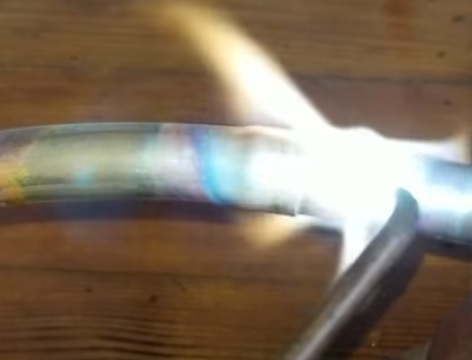 Heat Generated by Gas Type
1750-F – air-propane
2400–F air-MAPP
2700-F – air-acetylene
4700-F – oxy-acetylene

If you are new to HVAC, more than likely, the school you went to taught Oxy Acetylene as it can braze up almost anything when used right. Of course, if not used right, Oxy-Acetylene can burn straight through the surface being brazed.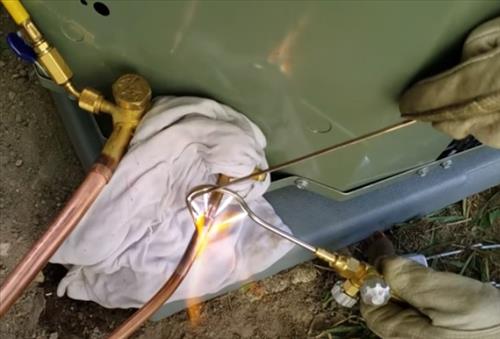 Oxy Acetylene does have the benefit of making a job go quicker when done right.
Most HVAC techs will always have an opinion about what is best. The main thing to look for when buying a set is what you feel comfortable using, and what works for you to get the job done.
Another thing when buying a set is if the tanks are included or not. Some companies will supply tanks while others don't. Whether tanks need to be bought or not will be different depending on the kit bought.
There are many good units available, with some of our favorite picks below.
As always, be sure to read the reviews on Amazon, forums, or elsewhere to be sure a unit is a good fit for you.
*This post contains affiliate links.
Our Picks for Best HVAC Brazing Torch Oxy Acetylene Kit
Victor Technologies 0384-0946
Victor TurboTorch 0386-1320
Ameriflame TI100AT
9TRADING Professional