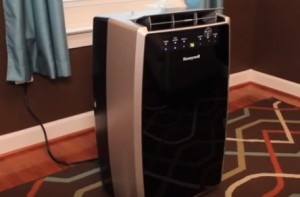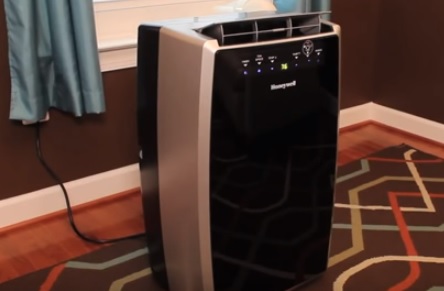 If you have a room with no windows that need cooling, several types of air conditioners can work.
A good way to cool a room with no windows is to use a portable air conditioner to cool the space down.
Keep in mind that extending the existing HVAC system or installing a mini-split unit is usually the best long-term solution.
For those looking for a portable unit, they come in two main categories: evaporative coolers and A/C units with a small hose that feeds outside.
Main Types of Portable Coolers
Portable Evaporative Cooler
Portable Air Conditioner
Evaporative coolers work when the air is dry and doesn't have high humidity in the air.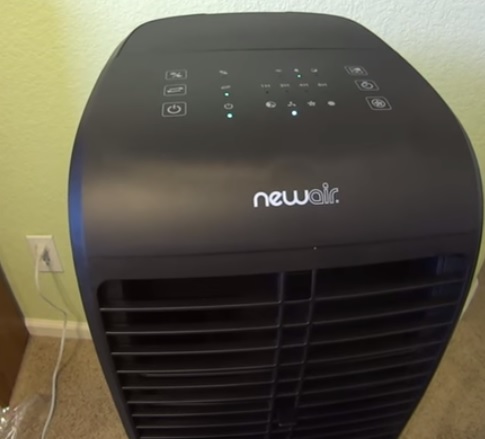 For this reason, they are mostly used in arid climates such as the American South West. They work from evaporation, such as when getting out of a pool on a hot day and the wind blows, cooling a person down.
Water is fed through pads that a fan blows air through and cools the air as it passes. If you live in a dry arid climate, then an evaporative cooler will work nicely; if you live in a region that has a lot of humidity, then much less so, if at all.
Another option is a portable air conditioner that uses a small hose to pump out hot air from a room.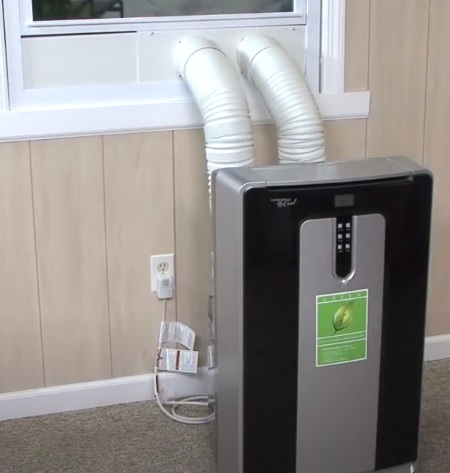 While this option still requires an opening at some location, much less so than a large window air conditioning unit. The hose can often be modified in a variety of ways to let the hot air being pumped out of a room. For example, a door can be draped with a blanket and opened slightly to let the hot air out, or the hose runs to another room that does have a window.
Every situation will be different depending on the climate and how the room is built into a building so let's look at some popular portable units.
There are many good units available, with some of our favorite picks below.
As always, be sure to read the reviews on Amazon, forums, or elsewhere to be sure a unit is a good fit for you.
*This post contains affiliate links.
Our Picks for Best Portable Air Conditioners for Windowless Rooms
Honeywell MN12CES

The Honeywell MN12CES uses a hose to pump out hot air from a room.

The hose is 5 inches in diameter but is flexible and can be squeezed if necessary for a wider fit in tight spots.


While this type of portable unit does need an opening at some location to pump out hot air, it will work in any climate type.

Since it is an air conditioner unit, it will work in any type of climate, humid or dry.


BLACK + DECKER BPACT08WT

BLACK + DECKER is a known manufacturer that makes many portable A/C units.

This unit pumps hot air out of a room through a flexible 4-inch hose.

This can be ideal in many scenarios, such as pumping the hot air out a door, into the attic, or out any place with a small 5-6 inch opening.

If used with an open door, a blanket would be best to cover the opening while the hot air is pumped out.


Sunpentown Portable Evaporative Air Cooler

This cooling unit from Sunpentown requires no windows or other outlets.

It is an evaporative unit that works well in dry climates with little to no humidity.

If you live in a humid climate, it is best to look at an air conditioner-style unit.

For those that do live in a dry climate, evaporative units, also called swamp coolers, work well. They are also cheaper to buy and run since no heavy compressors are used.


Luma Comfort EC110S

Luma Comfort EC110S Portable Evaporative Cooler with 250 Square Foot Cooling, 500 CFM

The Luma Comfort EC110S is another evaporative unit.

It is more stylish than other units and has many added features such as three-speed fan control and a programmable timer.

As with any evaporative unit, it only works well in a dry climate.
Summary
Trying to cool a room with no windows is always a challenge, and the best unit to use always changes from scenario to scenario.
If a more long-term option is needed, other types of units such as mini split units, which are air conditioners that split the components apart, use a small hole to feed in a line to run in and out hot or cold air.
Mini-split units cost more to buy and install but are long-term solutions.
Hopefully, one of the above types of units works for your situation and keeps your room cool.