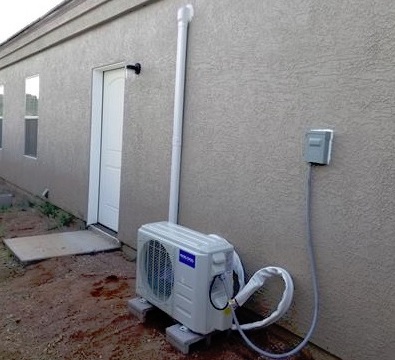 A mini split is a great HVAC system to install that can also be made to look better and fit into the surrounding area.
One way to make a unit look better is to install a line set cover which will be located on the outside wall.
What is a Mini Split Line Set Cover?
A mini split line set cover protects and hides the refrigerant line and electrical wires on the outside wall after a mini split installation.
After a mini split is installed, the line-set is often left hanging down the outside wall.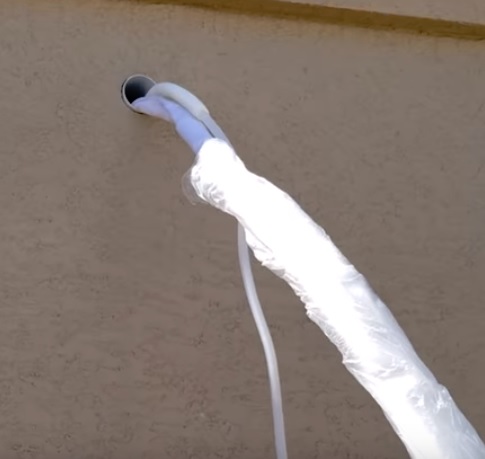 While it can be taped up and any holes plugged with caulking, a line-set cover makes the job look professional and protects the line-set from damage.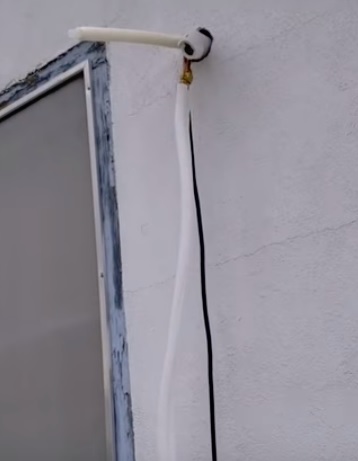 They are low-cost items that can be a real benefit to any installation.
I always install a cover kit after a job, as will any HVAC company that does an install.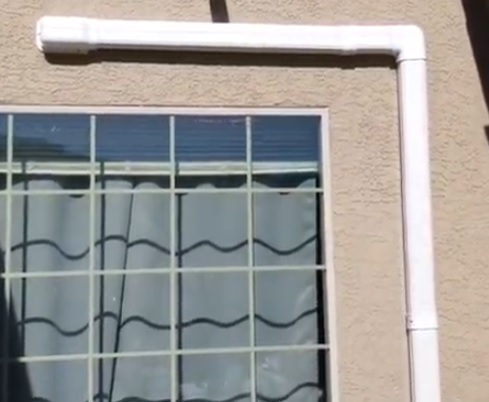 Many HVAC companies will have an in-house metal fabricator that will build a general metal cover.
These covers, while very functional, often are ugly things that can be replaced.
Every job will be different, with the mini-split locations a big factor.
For example, a unit in the backyard out of sight may not be a big deal with how it looks.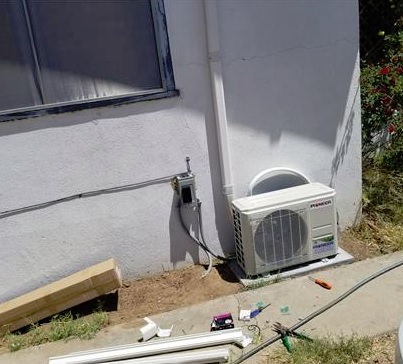 A unit in the front yard may matter more for a nice cover for better cosmetics.
There are many units, available with those below some of our favorite units.
Be sure to read the reviews on Amazon, forums, or elsewhere to be sure a kit is a good fit for you.
*This post contains affiliate links.
Our Picks for Best Mini Split Line Set Covers
Pioneer Decorative PVC Line Cover Kit

Pioneer Decorative PVC Slim Line Cover Kit for Mini Split Air Conditioners and Heat Pumps

This line set cover from Pioneer is a popular unit and one I have used many times.

It is a low-cost cover that looks nice after installation.

It comes with many pieces, including 90 degree and 45-degree turns.

The kit comes with a lot of parts, and there is always a lot left over after doing an install.

It is made of hard plastic that slides and bolts together to nicely cover up a line set.

The installation is easy enough for a handy type person with a cordless drill to bolt it together.


Senville PVC Line Set Cover Kit

Senville SENLC-4M 14 Ft. Decorative Line Set Cover Kit for Mini Split Air Conditioners, LC, White

Senville makes this cover kit which is very similar to the Pioneer unit.

Senville and Pioneer both have popular low-cost mini split kits that can be installed by a homeowner.

Like most line set covers, it is made from hard ABS plastic that will last many years.


Jeacent 7.5'L AC Line Set Cover Kit

JEACENT 7.5'L AC Line Set Cover Kit 3″ W Tubing for Mini Split, Central Air Conditioner, Heat Pump

This kit from Jeacent has a clean look and will make a line-set going up a wall look nice.

Like most all kits, it screws and slides together, making a mini split job look professional.

The tubing is 3-inches wide by 2-1/4 inches thick which will cover most mini split lines sets up to 24,000 BTU in size.

Sealproof Line Set Cover Kit

Sealproof Mini Split AC Line Set Cover Kit, 3″ Decorative White Professional Grade PVC Kit

Sealproof makes a cover kit that is 3 inches and with enough length to cover 15 feet of line set.

The kit comes with many pieces, including Four Straight Ducts, Three Connectors, One Wall Corner, One 90° Corner, One End Cap, and One Flexible Joint.
Summary
After a mini split unit is installed, covering the line-set is needed to help protect it from the weather or any damage.
Covering it also makes it look nice without a bunch of wires and lines hanging down a wall.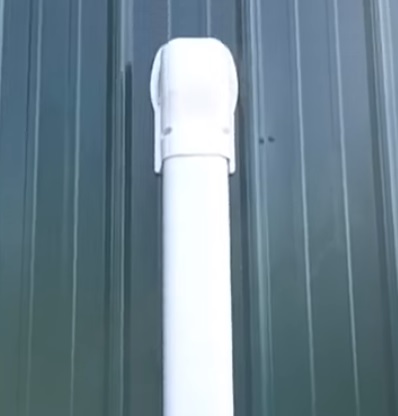 If you just need functionality and don't care about the look, most HVAC companies can sell a fabricated metal cover.
HVAC install companies need to fabricate all types of metal for a home duct-work and will most often simply bend some metal for a quick cover.
If you are looking for a better style, there are several nice covers available.
A good cover kit will also make a job look professional as well as curb appeal.
Do you have a favorite Line-set cover? Let us know in the comments below.