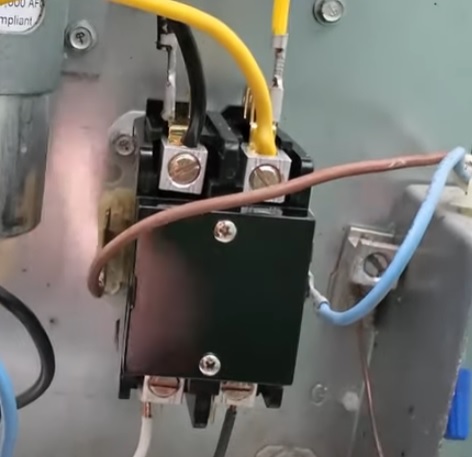 Contactors and relays are used in almost all heating, cooling, and refrigeration systems to manage electrical loads.
They are both similar since both contain a coil that opens or closes the contacts.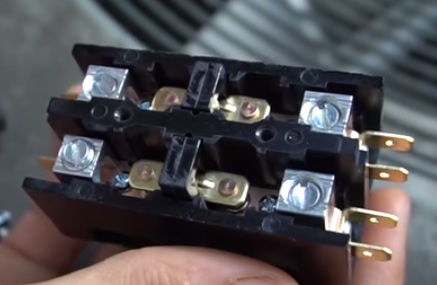 A Contactor is larger and capable of carrying more amperage than a relay.
When testing same procedures can be used to check both Contactors and relays.
There are three areas of problems encountered with Contactors and relays the contacts, the coil, and the mechanical linkage.
Any one of these three areas can cause a Contactor or relay to malfunction.
What is an HVAC Contactor?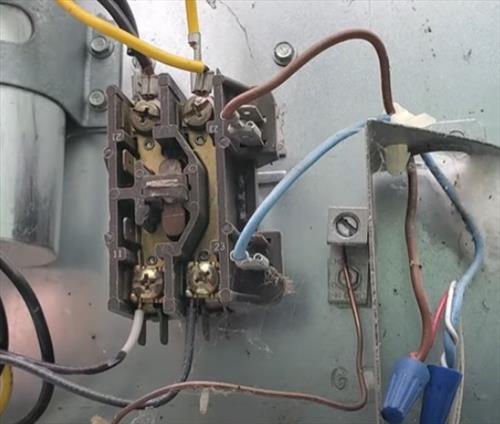 A Contactor controls high voltage with a low voltage input.
For example, a thermostat uses low voltage, usually 24 VAC, to control the high voltage 240 VAC input into many HVAC systems such as an air conditioner.
The thermostat 24 VAC will enable an electromagnetic coil that pulls down on the contacts and allows 240 VAC to flow into the system.
What is a Relay?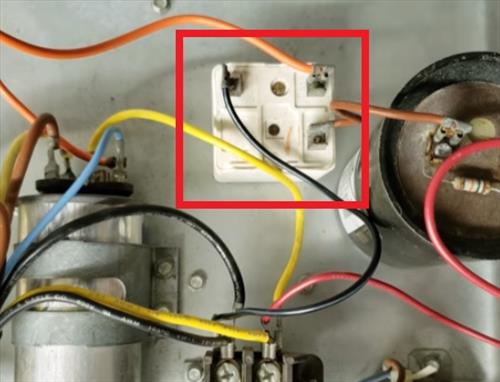 A relay is very similar to a Contactor and operates the same, with an electromagnetic coil.
The main difference is the voltages used with relays are usually much smaller while Contactors manage higher voltages such as 240 volts AC.
Why Does a Contactor or Relay Go Bad?
The Contacts must make a good direct connection when the coil is energized for the device to function properly.
One of the problems with Contactors and relays is the Contacts inability to make a good connection.
They can be burned, pitted, or stuck together. A set of contacts that are burned or pitted can cause a voltage drop across the contacts.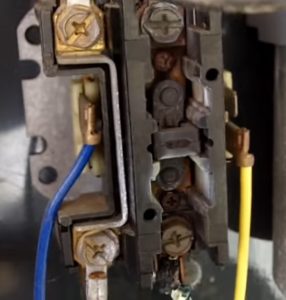 There are several methods of checking a set to determine they are burned or pitted enough to warrant changing the device.
The easiest method is to make a visual inspection.
Most Contactors have a movable center that allows easy visual inspection. Many relays are sealed, and visual inspection is almost impossible.
A resistance check can also determine the condition of a set of contacts. The device must be energized to check normally open contacts. Normally closed contacts must be checked with the device de-energized.
If the resistance is greater than 2 or 3 ohms, the contacts should be considered faulty.
How To Test Contactors or Relays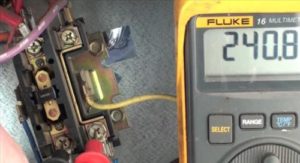 A voltage check can determine the condition of a set of contacts. When a voltage check is made, the Contactor or relay should be energized.
To make a voltage check on a set of contacts, take a voltage reading from one side of the contacts to the other. The reading will show how much voltage is being lost.
The load must be energized when a voltage test is being performed. If the voltage loss across the contacts exceeds 5% of the line voltage, the contacts are faulty, and the Contactor or relay should be replaced. The contact alignment can also cause a contactor or relay to malfunction.
Contacts should close directly in line with each other and sit directly in line with good firm contact. The major cause of contact misalignment is a faulty mechanical linkage. If the contacts are out of alignment, the Contactor or relay must be rebuilt and any faulty components replaced.
Testing the Coil
The coil of a relay or Contactor is used to close the contacts by creating a magnetic field that will pull the plunger into the magnetic field.
If the coil of a relay or Contactor is faulty, the device will not close the contacts.
A coil of a contactor or relay should be checked for opens, shorts, or measurable resistance. If a coil is shorted, the resistance will be 0 ohms, and the coil should be replaced. An open coil will give a resistance reading of infinity, and this coil should also be replaced.
A measurable resistance indicates that the coil is good. Almost any measurable resistance indicates a good coil because of the variance in coil voltages. A shorted contactor coil will cause a transformer to burn out, and the service mechanic should take caution not to allow this to happen.
Testing the Mechanical Linkage
The mechanical linkage of a Contactor or relay can cause malfunctions in many different forms, such as sticking contacts, contacts that will not close due to excess friction, Contacts that do not make good direct contact, and misalignment of contacts. The best method for detecting a faulty mechanical linkage is by visual inspection.
On Contactors and some relays, this can be done by removing the device and merely looking it over. However, most re-lays are sealed, and inspection is impossible. A sealed relay must be checked by determining if the contacts open and close when the relay coil is energized or de-energized.
A mechanical linkage problem can cause a contactor or relay to stick open or closed or cause misalignment of the contact. If a Contactor or serviceable relay has a mechanical linkage problem, it should be replaced.