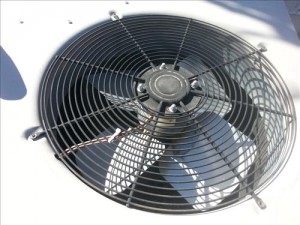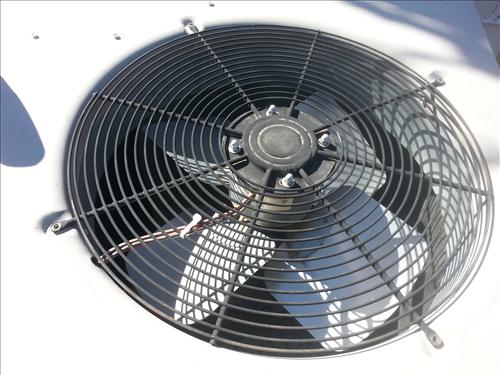 The average cost to replace a condensing fan motor is roughly 400-500 dollars depending on the HVAC company.
This includes air conditioners and Heat pump units.
A condensing fan motor by itself will cost roughly $75-$150 dollars.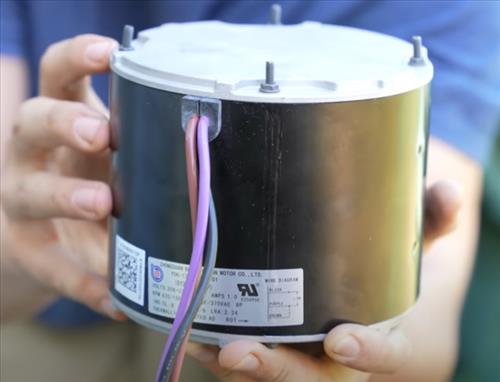 The reason for the high cost is having an HVAC service technician come out and replace the motor, which is usually around $50 dollars an hour plus the motor price, which is often marked up since they bought it and took it out to your house.
A Start/Run capacitor will also usually be installed but will likely be included in the price.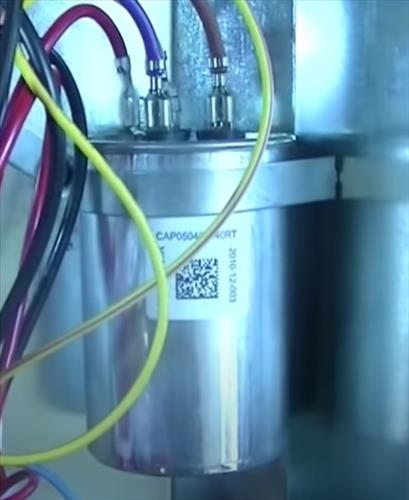 Start/Run capacitors are low-cost items, usually $20-$30 dollars.
How Long Does it Take to Replace a Condenser Fan Motor?
An HVAC technician will be able to replace a condensing fan motor within 1-2 hours.
Things such as the HVAC unit's location and if the tech has parts on hand for the unit will all be a factor in how long it takes.
The distance from the HVAC company should also be considered for drive time.
Can a Condenser Fan Motor Be Replaced by a Homeowner?
For the Do-It-Yourself type of person, replacing a condensing fan motor can be done by a handy type of individual.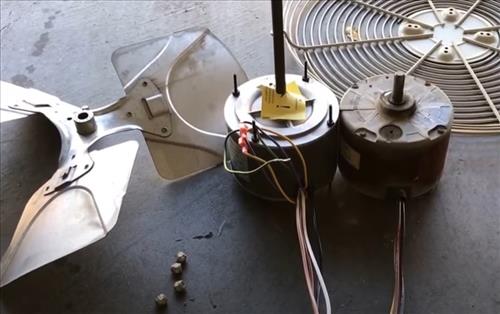 Some electrical and mechanical skills will be needed but buying a motor and changing it yourself is really not that hard.
Finding a place to buy the motor may be the hardest part since places like Home Depot and other hardware stores don't carry condensing fan motors. The best place for a homeowner to buy a condensing fan motor is online at Amazon or eBay.
The way you can tell which motor you will need is by looking at the motor itself for a model number.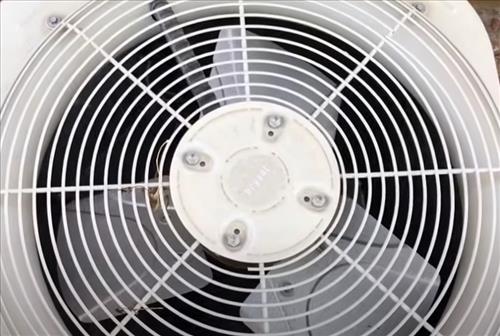 Sometimes model numbers will not be able to be found, and a compatible replacement fan motor will have to be used.
HVAC technicians often carry universal motors that depending on how they are wired, can run at different voltages and speeds.
Information Needed To Buy a Condensing Fan Motor
Horse power (HP) for example 1/3 or 1/2 HP
RPM: for example 1075
Voltage: 120 volt or 230/240 volt
Amps: such as 5.0 Amps
Shaft size for the fan to be taken off the old motor and put on the new motor.
When a condensing fan motor is replaced, a new Start/Run Capacitor should also be installed since a bad one going bad can prematurely wear out your motor.
Start/Run Capacitors are low-cost parts, roughly 20-30 dollars; it is best to always install a new one with a new condensing fan motor.
To buy a new start run capacitor, read the micro-farads (uf) and the voltage.
Have you had a condensing fan motor replaced? Let us know how much it cost you below.
Read Here for A full Guide to Replacing a Condensing Fan Motor.