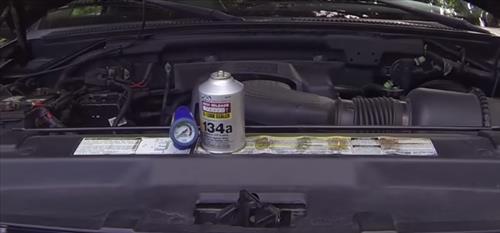 If your car or truck is not cooling anymore and needs refrigerant added, depending on the type it can be bought at many locations.
Refrigerant can be bought in small bottles called recharging kits at Auto Part stores, Amazon, or eBay.
Example R134 on Amazon
ZeroR AC Refrigerant 3 Cans – Better Than R134a – Made in USA – Natural Non Ozone Depleting
Types of Car and Truck Air Conditioning Refrigerant
There are different types of refrigerant used such a R-134a which is used on newer cars and R-12 which was used in the 80s and 90s.
If your car or truck was made after 1994 than it likely uses R134a.
Before 1994 R-12 was the main Refrigerant used in cars and trucks.
If your car uses R-12 it can no longer be bought and likely time to upgrade the vehicles A/C system.
Most shops recommend upgrading an R-12 system to the new R-134a which can be a costly upgrade.
To find out the type of Refrigerant your car uses look under the hood for a label or simply Google your make and model for the Refrigerant type used.
How To Add Refrigerant to a Car or Truck Air Conditioning System
Refrigerant can be bought in single cans or as a kit that will have a hose attached to it.
The single cans cost less but will need a hose to add refrigerant to a car or truck.
If you have a single vehicle a kit with a hose already attached is likely best.
If you plan to add refrigerant to many vehicles the single cans with a detachable hose is likely best.
Example R134a Kit with Hose on Amazon
AC Pro All-in-One Recharge kit for R134A Refrigerant, Recharge Kit for Cars & Trucks & More, 20 Oz, ACP200-6
The Refrigerant cans that come with a recharging kit will have a gauge built into it that shows the pressure of the system.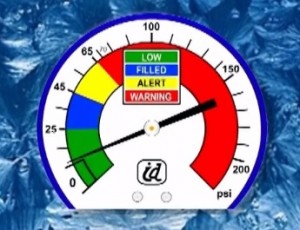 The kits will have an easy-connect that goes to the low-pressure connector of the vehicle.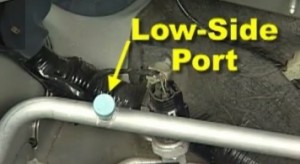 The low-pressure side is always the big hose.
The hose will have a quick connect to attach and a gauge add the correct amount while the system is running.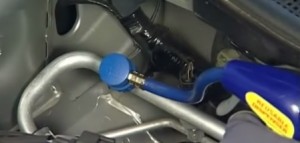 Summary
Buying refrigerant and adding it to a car or truck is easy to do and falls in the DIY category.
R134a is by far the most common refrigerant used but be sure to double check under the hood or google the type.
Take care when handling Refrigerant also remember Refrigerant refrigerant is a contaminant and can be harmful.
Never smoke around Refrigerant as it can turn deadly when it burns and enters the lungs.
A burst of refrigerant will freeze anything close including body parts possibly causing frostbite.
Always wear goggles as a safety precaution. If in doubt take it to a professional shop.