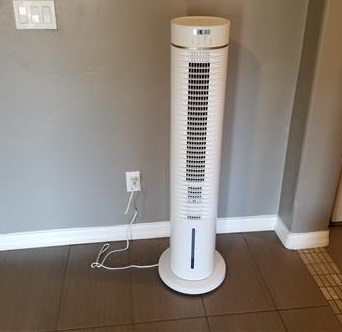 The Paris Rhone evaporative air cooler is a unit that can cool an area using water and a fan.
Evaporative air coolers are popular in a location with low humidity and work well as long as the humidity levels stay low.
*This unit was sent to me to review with my honest opinion and results below.
Specifications
3-Modes: Normal/Natural/Sleep
4-Fan Speeds: Low/Medium/High/Turbo
Water Tank Capacity: 6L/1.59 Gal
Timer: 1-15 Hours
Oscillation: 80°
Power 120-Volt – 65W
Overview
The package comes with the cooler along with a base, 2-ice packs, a user guide, and remote control.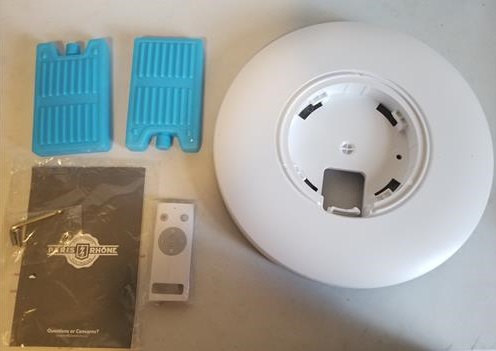 The base is attached at the bottom of the unit and turns into place.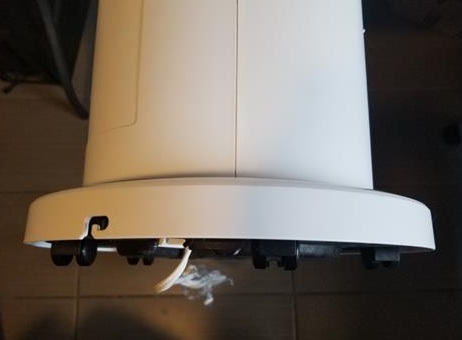 After the base is attached, a screw is inserted to hold it on and keep it from coming off.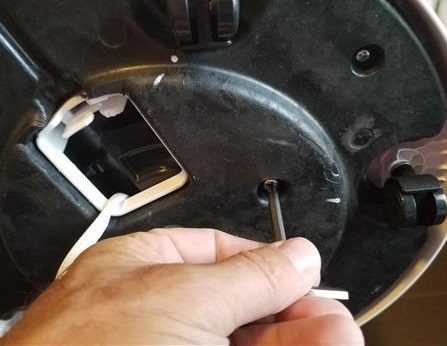 Once the base is attached, the unit is ready to use.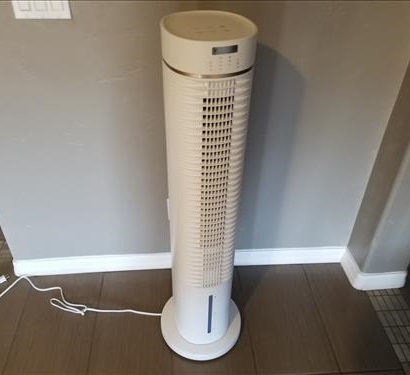 Operating the Paris Rhone Evaporative Air Cooler
The back of the unit has a water tank that is filled with water.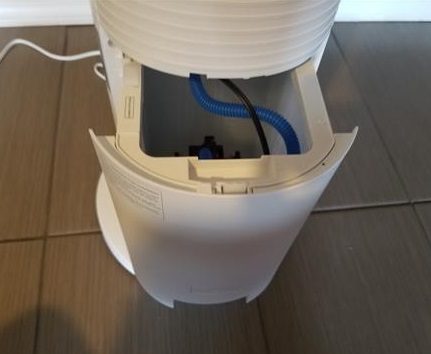 The tank can hold 1.5 gallons of water. The water level can be checked at the back of the unit.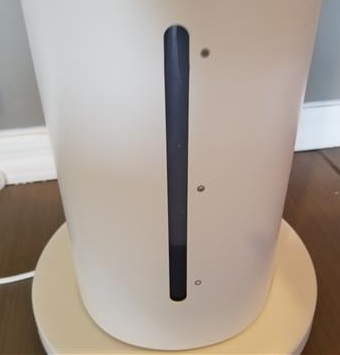 The top of the unit has controls for water, timer, mode, power, oscillating, and fan speed.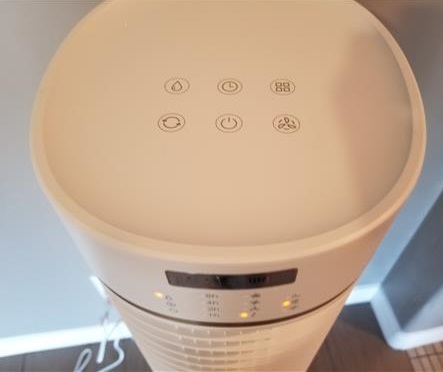 The water drop icon controls the water pump, which sends water to the pads and sets the unit in cooling mode.
The fan has four speeds, each speed faster or lower depending on what is needed.
Other features include a timer that can be set for 1-15 hours and a setting for the fan to oscillate side to side.
Two Ice packs are included that can be frozen and then placed in the water to give the cooler a boost.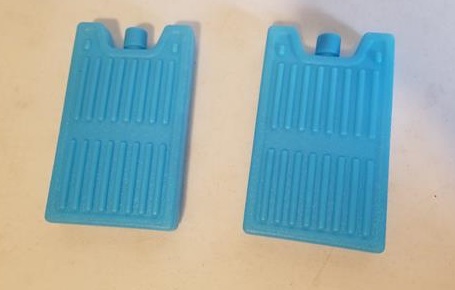 Turning the unit on with the water running and ice pack sends out cool air, along with a fan speed that can have the speed adjusted.
Summary
The Paris Rhone evaporative air cooler is a good unit that does what it is built to do, which is cool, dry air, and add humidity.
Evaporative coolers only work when the air is dry and become fans when the humidity rises too much.
This makes them good units in a desert type of climate.
Evaporative coolers also work inside or outside, which makes them good cooling units when sitting on a porch or patio on a hot, dry day.
The Paris Rhone is a big unit but rolls around on the wheels, making it easy to move the unit around.
I am still testing the unit so far with good results and will update if anything changes.
As always, be sure to read the reviews on Amazon, forums, or elsewhere to be sure a unit is a good fit for you.
Read More Reviews Here on Amazon
Evaporative Air Cooler, 3-in-1 45″ Air Coolers, Tower Fan and Humidifier, 80° Oscillating 19" Air Outlet Cooling Fan with 4 Speeds, 3 Modes, 6L Water Tank for Bedroom with Portable Universal casters