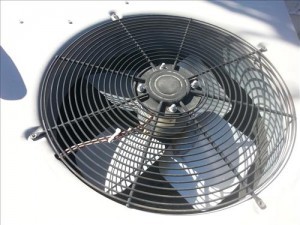 A bad condensing fan motor is a common problem since it is constantly working and exposed outside to the weather.
What is a Condensing Fan Motor?
The condensing fan motor is located on the outside unit under a circular grate with 5-10 screws holding it in place.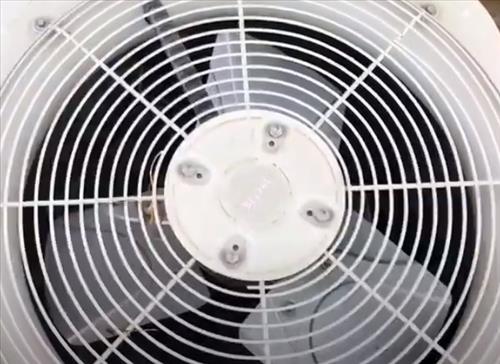 It is there to blow hot and cold air away from the condenser depending on the unit, such as a heat pump or air conditioner-only unit.
Keep in mind besides a bad motor; other things can cause a condensing fan motor not to spin, including the start run capacitor or relay.
The cost to replace the motor will depend on if you do-it-yourself (DIY) or pay an HVAC company to come out and replace it for you.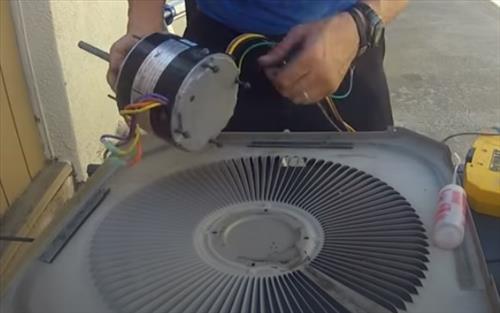 If an HVAC company is paid to replace the motor or other parts it is usually $50 to $60 dollars an hour plus parts which are marked up since they delivered them.
Drive time is often calculated in so if you live far away from the company gas and hourly pay is usually added on.
The average price for an HVAC company to replace a condensing fan motor is $300 to $500 dollars; of course, it depends on the company.


The only way to know for sure what the cost will be is to call local HVAC companies in your area and get quotes.
If you do-it-yourself a replacement motor will run between $60 and $150 dollars, while a start run capacitor and relays are usually $20 to $30 dollars each.
Is Replacing a Condensing Fan Motor a DIY Job?
Many handy-type of homeowners replace the condensing fan motor in the HVAC system; of course, if in doubt, always call an HVAC technician.
For the do-it-yourself type of person, replacing a condensing fan motor is a relatively straightforward task. Some knowledge and skills will be needed but if you have ever wired a wall socket or setup and wired in a roof fan replacing a condensing fan motor isn't much harder.
For the DIY type of person, the problem is getting the parts. Unfortunately, Home Depot, True Value, or any other home supply company do not carry the parts necessary.
The parts can sometimes be bought from an HVAC company, but again the prices are marked up. The good news is Amazon and eBay sells all the parts you would need.
Doing it yourself depends on your knowledge, and most often, it is best to call a professional.
Ordering a part can also take time, and waiting for parts on a hot day is not fun. If it is cold, using a portable heater or covering up is often doable, but again depends on the person.