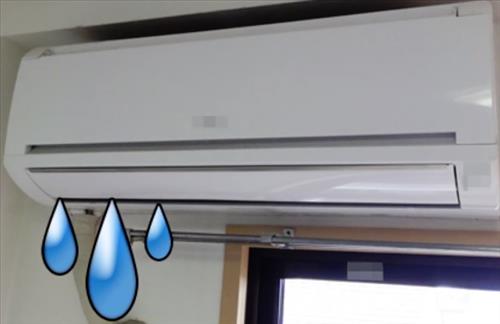 If you have a mini split that leaks water inside your home it needs some basic maintenance to stop it from leaking.
Fixing the problem falls in the do-It-yourself category for a handy type of person.
Of course if in-doubt call a professional.
What Causes of a Leaking Mini Split?
The inside wall unit has a coil that pulls moisture from the air as it cools.
A drain line carries this moisture outside which is usually a small drip.
If the drain line becomes clogged up it can not drain the water leading to the water dripping inside a home.
Items Needed to Fix the Leak
Screwdriver
Duct Tape
Vacuum
Water Bucket

Some basic tools will be needed to repair the problem.
The above list is a general idea of what will be needed with the main goal to remove the outer-casing and get to the drain line.
Every unit will be slightly different how they come apart and what tools are needed.






Steps to Fix a Leaking Mini Split with Pictures
Units can vary in build and component location but the same principle applies.
Turn Power Off to the unit.

Open the unit and remove the filters.

Remove the screws holding the casing.

Remove the outer-casing.

The water line is usually at the bottom. Remove any screw holding it in place.

Pull the water line down and unwrap any tape holding it together.

Have a bucket ready to catch any water and unplug the hose.

Using a vacuum suck both sides of the line out removing any debris that is blocking it.

Once the debris is removed from the line hook it back up and tape it to hold together. Put all the parts back together and test the unit.
Summary
The above is the basic steps to fix a leaking mini split unit.
While the build and removal of the outer casing may vary between units the basics still apply with the drain line needing a to be unclogged.
Usually this is not a difficult job but if you have any doubt call an HVAC tech.