What is a gas furnace pressure switch?
A furnace pressure switch is there to tell the furnaces control board that the inducer motor is working.
An inducer motor spins and pulls out toxic gasses that come from burning gas and pushes it all out a vent creating a vacuum.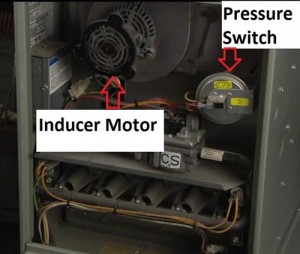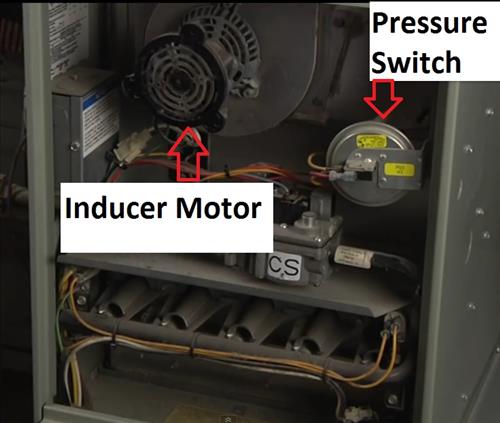 Before natural gas can go into a furnace and start a flame, it uses the pressure switch as a safety to know that the gasses are being vented.






How does it work?
A pressure switch has a diaphragm that pulls out when a vacuum is applied to it. If there is no vacuum the diaphragm doesn't pull out.
The diaphragm uses a switch connected to it that will show open or closed depending on what the diaphragm is doing.

When there is a vacuum, the pressure switch diaphragm pulls out and closes the switch.

When there is no vacuum, the pressure switch doesn't move and the switch stays open.

Example gas furnace pressure switch on Amazon
LEFOO LF31 air Furnace Differential Pressure Switch Pressure 100pa used in heating ventilation refrigeration cooling heater


How do you test the gas furnace pressure switch?
To test the pressure switch we need to use a multi meter and measure the continuity of the switch as it opens and closes.

A multimeter will be needed to test the switch for continuity. Basically The switch needs to be tested to see if it is closing when the pressure diaphragm pulls in.

To do this the pressure switch wires are removed and the furnace turned on, Using a meter to test it, if the switch closes than it is good, if it does not than something is wrong.






Take the two wires off the pressure switch and touch them with the multimeter leads. The multimeter should be set to read continuity.

Sorry about the grainy pictures I will get better ones when I can.

Take the two wires off the pressure switch.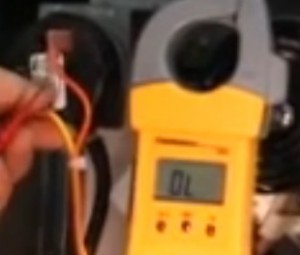 The two wires have been removed.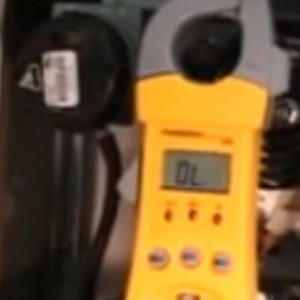 Turn the furnace on and the draft inducer motor will turn on and begin to blow the air out the vent creating a vacuum that pulls in on the diaphragm and closes the switch. The multimeter will see if there is any change and if the switch closes or not.

Switch is open no change in continuity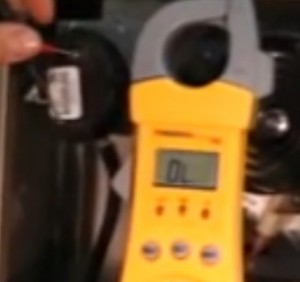 Switch has closed showing continuity and is good.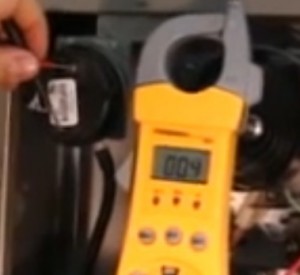 Where to buy a gas furnace pressure switch
HVAC supply stores will sell you a pressure switch but usually at elevated prices. If you can wait a few days I would buy from Amazon since they have a wide selection.

Example Pressure Switch On Amazon.
LEFOO LF31 Furnace Air Differential Pressure Switch-Fall Pressure 500pa


If there is no change then there is a problem with the switch. Keep in mind that a kinked hose, clogged flue pipe, or anything that stops the inducer motor from pushing air out the vent will cause a good pressure switch not to work.