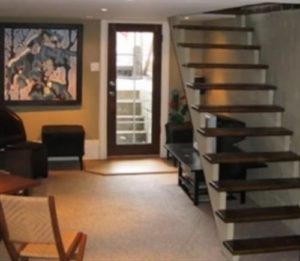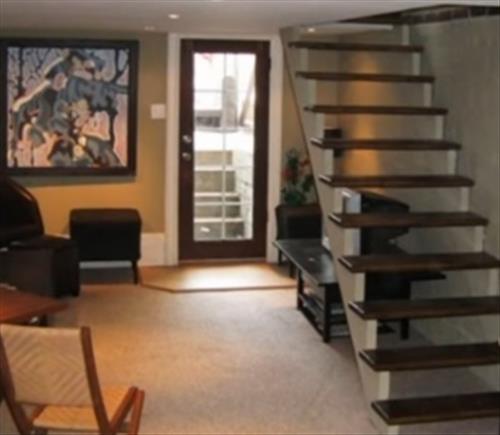 Keeping a basement warm and dry can be a challenge at times depending on how it was built.

There are many ways to heat a basement and maintain a nice comfortable living space.

Since many things can effect the outcome such as climate or build we list our favorite options for heating a basement below.

As always be sure to read the reviews on Amazon or elsewhere to be sure a unit is a good fit for you.

*This post contains affiliate links.
Our Picks for Best Heaters for a Basement
Econo-Heat 0603

Econo-Heat 0603 E-Heater, White

These flat wall heaters are a nice options that don't take up any space.

They are safe to touch which is nice if you have kids or pets around.

E-Heaters are a nice option for a basement since they are cheap to run and help to maintain the temperature.

Unlike other heating options they don't pump out a lot of heat and shut off, instead they put out a stead low heat that maintains a space and works well in a basement.

Multiple units can be bought if needed depending how cold it gets were your live. Having a fan circulate the air can be of real benefit also.

Video Overview



DeLonghi EW7707CM

DeLonghi EW7707CM Safe Heat 1500W ComforTemp Portable Oil-Filled Radiator

Electric Oil-filled radiator heaters are also a good option for a basement.

They put out a steady heat which is nice to have, helping to keep a room from any big temperature swings.

DeLonghi makes many such nice units but there are many more available.

Pioneer Mini Split

Pioneer Air Conditioner Inverter+ Ductless Wall Mount Mini Split System Air Conditioner & Heat Pump Full Set, 12000 BTU 115V

Mini Split Heat Pumps are a good option for any room.

They both heat in the winter, cool in the summer and are low cost to run.


The only downside to a mini splits is cost. There are DIY kits if you are a handy person, or a HVAC company can install a unit.

Mini splits are a permanent long term solution that are well worth it if you have the extra money to spend.


Lasko 755320

Lasko 755320 Ceramic Tower Heater with Digital Display and Remote Control

Of course no list would be complete without a standard electric heater.

Electric heater are a good go to when a simple quick option is needed. Getting a unit that blows air around a space is good for a basement as to help heat the entire area.

This popular unit from Lasko has a timer and thermostat to regulate the temperature.

Summary
Heating a basement during cold days can be a challenge at times.

Often they take a while to get warm but will stay warmer for a longer period than other rooms.

A warm basement also help to heat any rooms above which is a plus since the heat is not wasted through the roof.

Of course every basement is unique along with the climate, so wheat works for one person may not work for another.

The above units are simply options that we have found to work well for us. Do you have a favorite way to heat your basement? Let us know in the comment below.