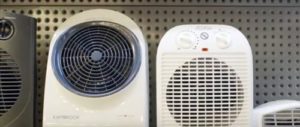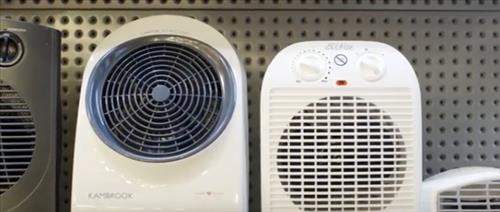 There are many types of space heaters designs and options for a home.

They are are small and versatile devices that can be used in an emergency or as supplemental heat. Most all will come with a built-in thermostat and high low temperature settings.

The type of unit that works best will vary depending on the need and situation. Here are a few options and types that we found useful.

*This post contains affiliate links which at no cost to you allows us earn a commission on product purchases.

Electric Space Heaters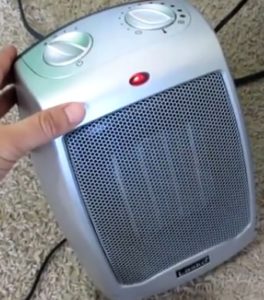 Electric units are the most commonly used type of portable heating in homes. They are very versatile and can be used in most any room that has electricity.

They work by using one or more elements that send out heat when electricity is applied to it. Much the way a light bulb gives out heat only on a bigger scale.

Ceramic is the most common type of elements used along with coils. Fans are used in most electric units to help spread out the heat.

Design range from small and compact to large models that swing about to evenly give out heat in a room.

The Lasko 754200 Ceramic Heater is a small popular low cost unit built for general use.



The larger Lasko 755320 Ceramic Tower Heater is also popular and swings back and forth to give out heat more evenly.




Oil-Filled Radiator Heaters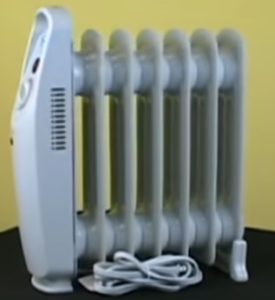 Oil-filled radiator heaters work by heating oil in a enclosed case which than radiates out heat. They are more efficient than most other type of units.

They are slow to heat up but stay warm for a longer periods of time than units that use a element. For this reason don't expect instant heat with a oil-filled heater has they are built to help maintain a steady room temperature.

Often they are used in combination with a quick electric ceramic based unit, with the oil based unit helping to maintain heat in a room.

When used right they can be of a real benefit to a home and quiet in use.

This model from DeLonghi Safe Heat is a popular 1500W option.




Panel Heater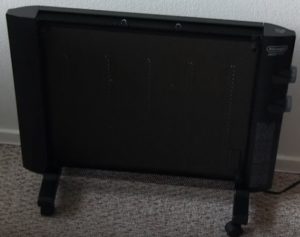 A panel heater works like a space heater but can be mounted on a wall to save space. A unit can also be mounted on wheels and moved about.

They are very quite with almost no noise and safe to use. Units like the DeLonghi below use a Mica thermic technology that uses electromagnetic waves to safely radiate heat without a blower.

750 Watt Panel DeLonghi Heater on Amazon
DeLonghi HMP1500 Mica Panel Heater




Summary
Finding the right space heater for your home can go a long way in staying warm and comfortable.

There are many units to choose from with those above simple a few of the many available options.

Electric units can use up the amps available on a home breaker so it is always best to dedicate it to its own beaker by itself.

Plugging in multiple electronics on one breaker can be hazardous and should never be attempted.

As always be sure to read the reviews on a unit to be sure it is a good fit for you and your home.