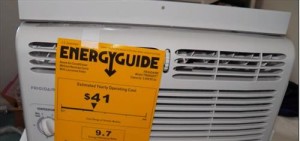 When it becomes hot out the heat can no doubt become unbearable. Unfortunately most window air conditioners are not low cost items.

With that said there is some units that are less costly than others.

Since we review air conditioners including window mounted units the question inevitably comes up.

What is a cheap low cost air conditioning unit?

So this year we decided to answer this question with our pick for a good unit for those on a budget.

Our Pick for Cheap Low Cost Window Air Conditioner


It is small (13.2 x 16 x 12 inches) but puts out 5,000-BTU which is rated to cool a space up-to 150 square feet.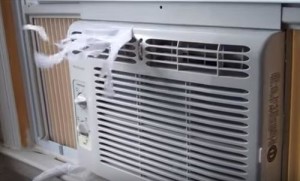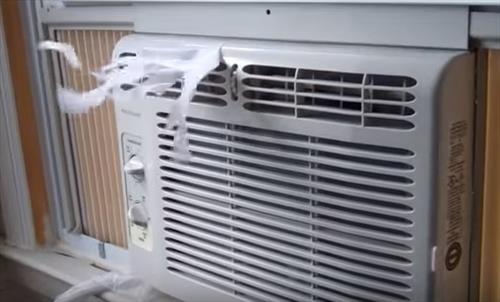 It uses manual rotary controls so no remote control is included. This is good since a remote control would only add to the cost.

Window air conditioner prices are always changing depending on the time of year and demand.

Installation
The installation is easy enough and like any other window A/C unit needs to fit into a window. It weighs 35 pounds so get help lifting it if needed.

A window needs to be large enough for its dimensions (13.2 x 16 x 12 inches) and it than sits on the window sill.

A bar goes across the top of the unit which the window than prevents it from falling out. Small brackets hold the window in place.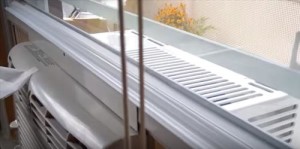 Side panels fill in any empty space to the side of the unit.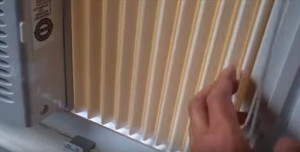 Summary
The Frigidaire FRA052XT7 is a good unit for such a low price.
There are other brands and models with a similar prices with brand names we haven't heard of yet.
The combination of a known name in window air conditioners and price make the Frigidaire FRA052XT7 a nice pick.
Manufactures do update models to eliminate problems. When they do this they often change the model number which if they do simply be sure to read its reviews.
As always be sure to read the reviews on Amazon Walmart or elsewhere to be sure a unit is a good fit for you.
Have you found a good cheap window air conditioner unit. Let us know in the comments below.