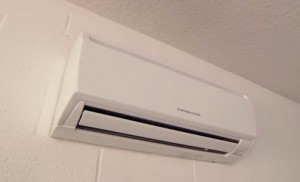 Mini Split air conditioning systems are one of the best ways to heat and cool a home.

They cost much less than traditional home HVAC systems and cost much less to operate in electrical cost.

Mini splits do have their limitations since they don't push air through ducts they really only cool and heat the room they are in and don't push on past walls.

This makes the ideal for small business such as hotels, garages, home add-on, or any area operating in an open space.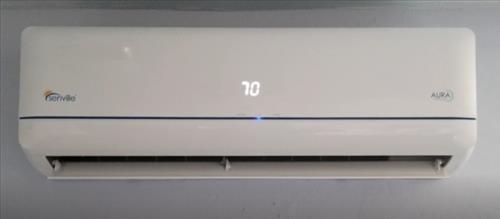 Home owners can take advantage of a mini splits cheap cost to operate while cooling one section of a home when the rest isn't used much.

I am one of those home owners that loves mini splits cooling systems and have three installed at strategic locations in a three bedroom home.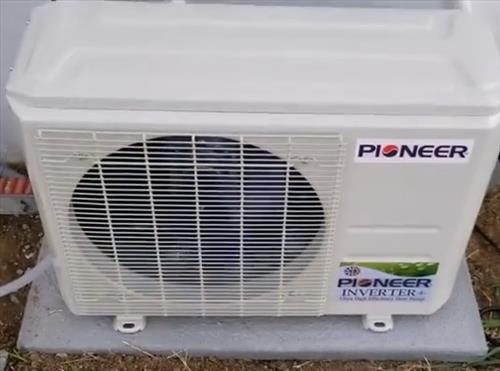 Even though there is a traditional HVAC unit on my home it is much cheaper to cool the room I am in at the time instead of the entire house.

What works for me will not work for everyone so it is simply an example of how versatile a mini split is and how it can be used to your advantage to save money long term.

There are many units available in all sizes and price ranges, below are simply the best options I have found and my own personal opinion.

After installing many Mini split units, below are the best kits I have setup and have been using.

I also wrote post and made videos of installing the units to show the steps involved.

Be sure to read the reviews on Amazon, forums, or elsewhere to be sure a unit is a good fit for you.

Our Picks for The Best Mini Split Heating and Cooling Units 2018

Pioneer Air Conditioner Inverter+ Ductless Wall Mount Mini Split System Air Conditioner & Heat Pump Full Set, 12000 BTU 230V

Pioneer makes several units from 9000 BTU to 36000 BTU along with both 120 volt and 220 volt systems.

They have become very popular since they send a whole kit which is perfect for Home DIYers.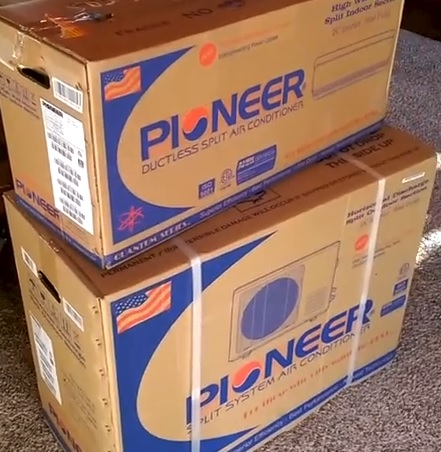 A pad to set the unit on and electrical to the pole is not included and will need to be bought separately.

Installing a unit is not hard but does require some skill so be sure to call a professional if needed.

I installed a 12000 BTU unit and it has been working very well. I installed it for a friend in a home addition that had no A/C and made a video along with a post of how I install a Pioneer mini split here.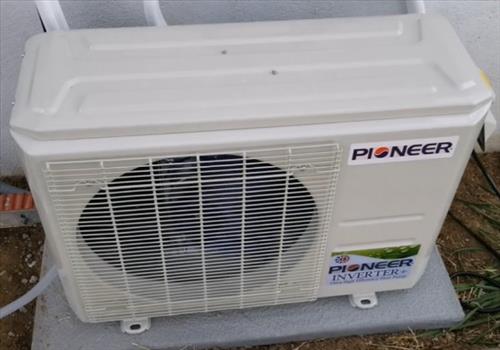 Most standard home units are measured in TON instead of BTU with a 12000 BTU unit equal roughly to a 1 Ton.

A one ton air conditioner is rated at 12,000 BTU per hour. A two ton unit would be rated at 24,000 BTU per hour.

Homes usualy have a 2-5 TON unit depending how many square feet the house is.

So far this unit has worked very well for me along with the ability to install it without the need for a HVAC company.

Read Here For How How I Installed the Unit


…….
Senville 9000 BTU Mini Split Air Conditioner Heat Pump SENA-09HF/Z

Senville is another popular brand that has an entire mini split kit that comes with everything needed to install the system, except for electrical wiring.

It comes in different sizes 9000 BTU, 12,000 BTU, 18,000 BTU, and 24,000 BTU.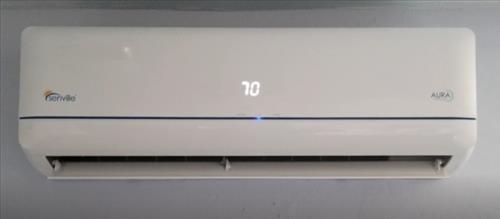 I recently installed a 9000 BTU unit and made a video along with a post showing how I install a Senville unit which is here.

Mini splits come pre-charged with refrigerant that is released after the line set is vacuumed out.

Even though someone could be hired to install it this is also perfect for the home Do-it-Yourselfer (DIY).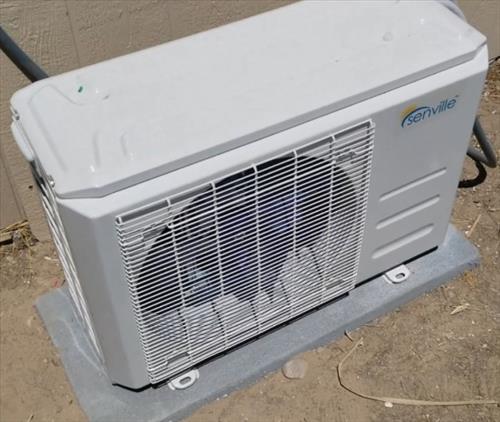 Tools will be needed if you do it yourself such as a vacuum pump and HVAC gauges but these can be picked up cheap compared to the cost of hiring a HVAC tech.

A handy person combined with all the YouTube videos out there most likely can install a mini split in a day or two.

Read Here For How How I Installed a Senville Unit

Of course someone can be hired to install the system and this may be the best option for most people.

If you do decide to install a mini split yourself the most difficult thing will possibly be the wiring.

The electrical is not difficult if you have done it before, such as wiring a dryer or ceiling fan.

Of course the electrical can simply be outsourced to an electrician who will wire it in quickly if needed.


…….
MRCOOL DIY 24K BTU 16 SEER Ductless Mini-Split Heat Pump w/ WiFi

The MRCOOL DIY Series of Heat pump mini split units are marketed for the DIY individuals.

Everything comes with the kit except the electrical including the line-set and pre charged unit.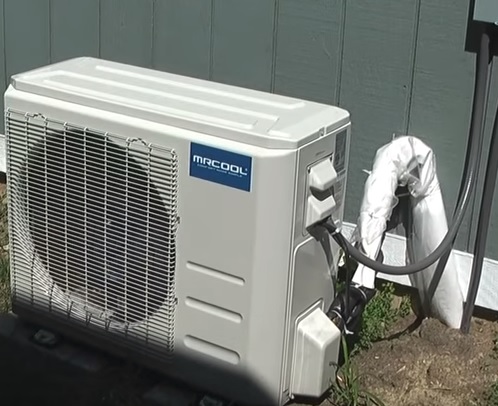 The MRCOOL mini split unit do cost more compared to Pioneer or Senville but are popular and used by many.

I have yet to install one but since they are popular have listed them.

Summary
The Pioneer and Senville Ductless Wall Mount Mini Split are good units with both having different sizes and voltages depending on the need.

The smallest unit is a 9,000 BTU with bigger sizes if needed.

There are many more units and simple ones that I have tried and work well for me.

With the variety of different package there is no doubt a size that will fit any location it is needed in.

Installing a unit yourself is always a option if you have had previous experience with A/C systems and wiring.

Paying someone else to install the unit is a good idea if you don't have any experience in HVAC, wiring, or construction in general as there can be potential hazards.

As always be sure to read the reviews on Amazon, forums, or elsewhere to be sure a unit is a good fit for you.