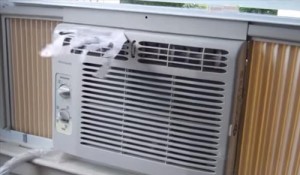 Window mounted air conditioning units keep getting smaller and smaller as technology improves. These units are great when only a small room or space needs to be cooled.

Keep in mind the smaller the unit the less it will be able to cool as the compressor and condenser will be smaller.

A units size is measured by inches in Width, Height, and Length. For example 14 x 18 x 12.

There is many small and low cost window air conditioning units the one I found that worked is the Frigidaire FRA052XT7.

This unit is small 13.2 x 16 x 12 inches, so it fits in most any opening. Of course most will fit it into a window. It comes with side panels that pull out to fill any open space.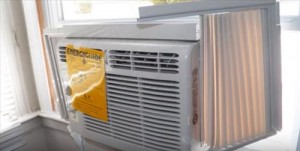 It has a 5,000 BTU cooling capacity which is rated to cool a room up-to 150 square feet (10 x 15 feet). How well it cools will also depends on how hot it is and how well the room is insulated.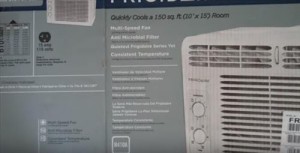 The weight is roughly 40 pounds which makes installing it easier than many more heavy units.

There are two speeds for fan or cool. The controls are mechanical with no remote.

For power it plugs into a standard 120 Volt wall outlet.

This is a no frills basic window air conditioning unit that has basic controls. It has been manufactured this way to keep it small and low cost.

Read More Reviews Here On Amazon
Frigidaire FRA052XT7 5,000-BTU Mini Window Air Conditioner




Summary
There is no doubt many better windows AC units available. The Frigidaire FRA052XT7 is built to be mini, compact and low cost. This means it is a good fit for anyone looking for a low cost air conditioning solution for a small room. How well the room is insulated and how often a door is open will all effect the cooling of a small unit.

While this unit may not be the greatest many will be able to take advantage of its compact low cost option.