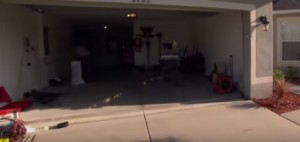 Mini Split Heat Pump units are a great way to heat and cool a garage since they are small and are cheap to operate.

They do work less efficiently at low temperatures 15-20 degrees.

A heat pump works the reverse of a standard A/C system when it needs to heat. This requires it to dissipate the cold air pulled from a space outside. When the temperature drops too low a heat pump can start to have problems working.

In very cold weather the outside condenser can freeze solid . When this happens a heat pump will go into air conditioning mode for 5-10 minutes to melt the condenser ice.

Heat pumps can be fitted with heat strips that like a large space heater have elements to keep sending out heat if this happens.

Getting heat strips installed will depend How cold it gets where you live.

For example in the south west heat strips are rarely used since the temperatures almost never drop below 10-15 degrees.

Installation
A Mini split unit can be installed by a HVAC company or a Do-It-Yourself person can install it themselves.

Do-It-Yourself mini split units are sold that come with everything needed to install it such as this unit.
Pioneer Air Conditioner Inverter+ Ductless Wall Mount Mini Split System Air Conditioner & Heat Pump Full Set, 12000 BTU 115V


The units are not difficult to install depending on your prior skills. Here are the basics of installing a unit.

The inside blower unit will need to be mounted on a wall.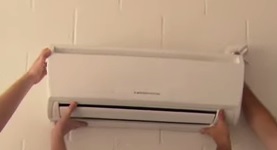 A hole will need to be cut through the wall to run the line set and thermostat wire.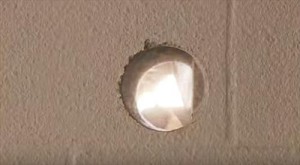 The line set will need to be connected for the outside condenser unit to the inside unit. A flaring tool will be needed.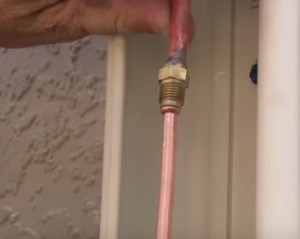 Electrical will need to be run to the unit going through a fuse box or disconnect.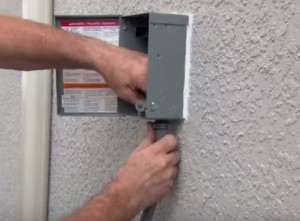 After everything is hooked up a vacuum pump is used to create a vacuum in the line set. Gauges will be used to make sure it holds a vacuum.

Once the line set holds a vacuum the refrigerant is released by turning the release valve.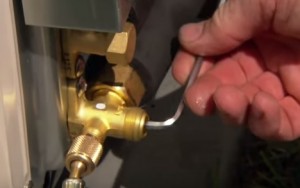 Summary
Mini split heat pumps are ideal for a garage or any open space that needs heating and cooling.

For a Do-It-Yourself type of person installing one shouldn't take more than a day. There is plenty of information online for how to install one. Check out the video at the bottom of the page, one of many YouTube videos on how to install a mini split.

Hiring a local HVAC company is always a good idea if you are not comfortable installing a unit.